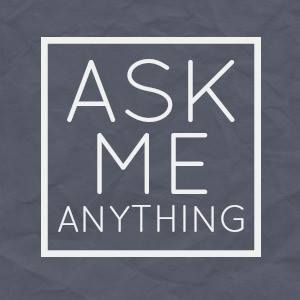 Whenever I've done author events / takeovers on Facebook one of the most popular posts has always been my 'Ask Me Anything' where people ask me questions about BDSM, living the lifestyle, my experiences, and a hundred other things. I've had so many people message me to say that they're really helpful, and then one weekend a friend asked me why I don't blog about these. Honestly? I never thought about it, and I never like to shove my thoughts on BDSM into people's faces, but I've been an advocate for the community for years and I love to answer questions for people looking to try it out, those curious about what the world is really like, and what the people are like – so I'm inviting all of you to ASK ME ANYTHING!
I'll post these blogs on Sundays and link them across social media so you can see them, if you want me to name you (or link to your website or email you directly) go ahead and provide that information and just tell me… but if you want to remain anonymous, feel free! Check below to see if your question may have already been answered, and if it hasn't scroll to the bottom and submit yours!
Most Popular 'Ask Me Anything' Topics
Hopefully this is as helpful on my blog as it has been on Facebook, lovelies.