Want to meet me?
Below are the events I'll be attending / signing at so that you can plan to attend if you want to meet me, hang out, & get your paperbacks signed! I always bring some event exclusive swag, and contribute to the event giveaways, so you'll never leave empty-handed. Feel free to give me a heads up on social media if you're attending and we can make sure we see each other!
Unable to meet me at an event? Have you wanted a signed paperback? Some of my sweet swag? Or a bookplate with a special note from me? Well, regardless of where you are in the world, I want all of you lovelies to be able to get personalized books / swag from me if you want it! So, I'm now offering a way to order signed paperbacks, personalized bookplates, and swag!
All questions about ticket prices, hotel accommodations, travel details, etc. should be directed to the event itself.
---
June 29, 2019
The Birmingham Conference & Events Centre
Birmingham, England, UK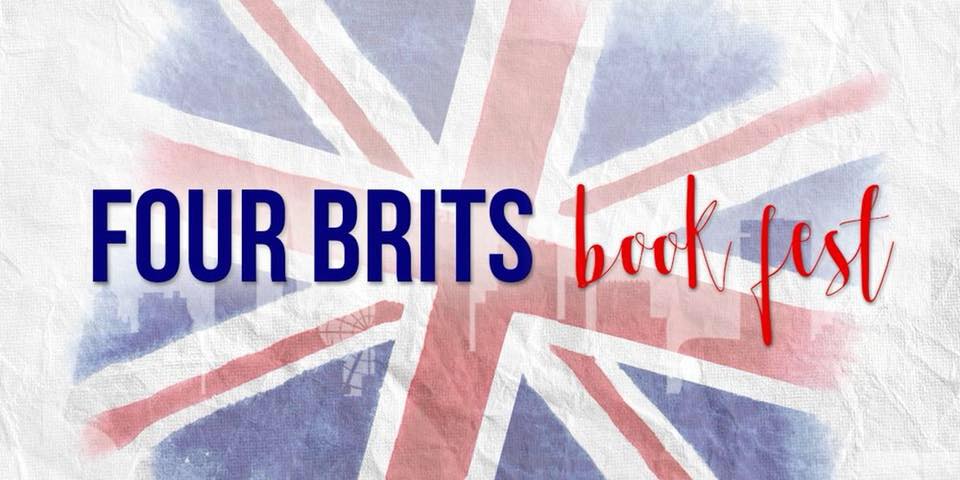 The Four Brits Book Fest author event is coming back to Birmingham for the fourth annual event! The signing itself is on Saturday 29th June, 2019 and is split into two time slots to allow attendees, authors and helpers alike to have a break.
VIP session: 10am – 12pm
Break for all: 12pm – 1pm **MUST LEAVE THE SIGNING ROOM**
General Admission session: 1pm – 5pm
There are only VIP tickets available to 100 attendees, plus an additional 20 for the readers with mobility issues/disabilities. VIPs get TWO hours in the signing room at 10am with all of the authors attending! We are donating any and all profits raised from this event to charity as we always do – this will be decided upon and announced closer to the event. Tickets have traditionally sold out very quickly, so don't wait!
NOTE: To attend the full day, you would need both a VIP ticket and a General Admission ticket.
---
European Pop-up Signing Opportunities!
July 1, 2019 – July 2, 2019
Paris, France

July 3, 2019 – July 4, 2019
Amsterdam, Netherlands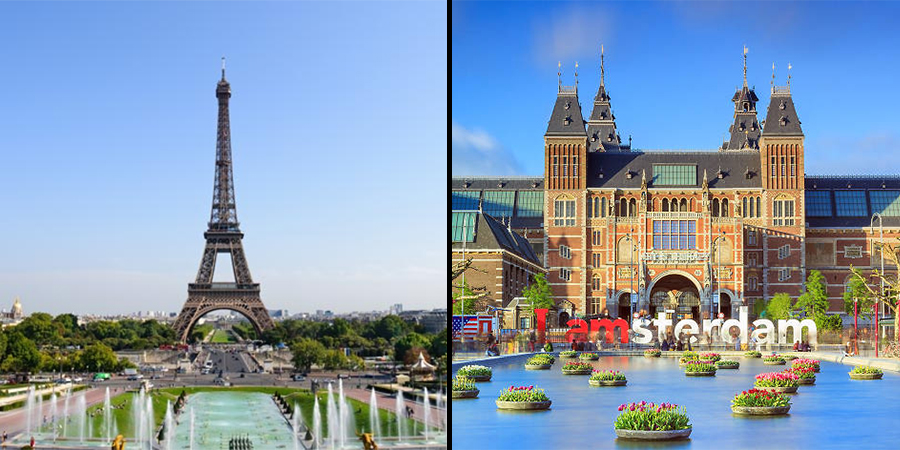 Livia and I will also be traveling to Paris and Amsterdam after Four Brits Book Fest. If you'd like to meet up with us on any of these days, please reach out, lovelies!
---
October 19, 2019
Hilton Orlando Lake Buena Vista – Disney Springs™ Area
Orlando, FL

Meet over 100 romance authors at the 4th annual Shameless Book Con! Shameless Book Con 2019 is an epic get-together hosted by Shameless Book Club for romance book readers, authors, and fangirls to meet their favorite authors.
---
October 26, 2019
Westin Galleria Hotel, Dallas, TX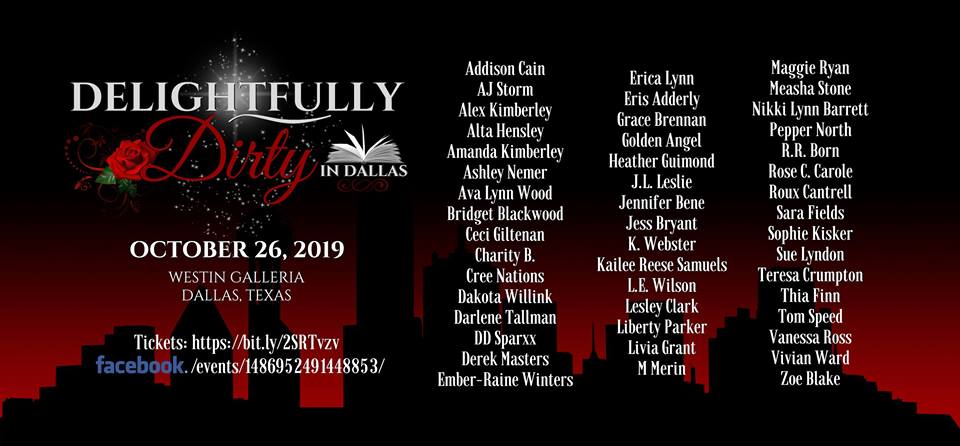 Delightfully Dirty in Dallas is having its inaugural year in my hometown, so you know I had to go! This gathering of dirty-minded indie romance authors is going to be the new favorite for readers and authors alike who want to enjoy the beautiful Westin Galleria Hotel while also meeting some of the best authors in the business! Don't miss your chance to snag signed paperbacks, swag, and attend an exclusive VIP after-party with the attending authors. It's going to be one hell of an event!
---
November 14th – 17th, 2019
Four Seasons Hotel, Houston, TX

Romance Author Mastermind was created to share knowledge and support women in the industry! This Authors Only event is targeted towards advanced-level authors and includes inspiring talks from some of the best selling authors in romance today, 90-minute intensive learning sessions by bestselling authors, and catered roundtable discussion sessions all taking place at our luxury downtown hotel. Our speakers prepare high-quality, advanced level presentations and they're generous with their time and knowledge.
This event is not open to the public and tickets are sold via invitation only. If you are an established author who wishes to come and spend time with other authors learning and developing together, you may request an invite at the bottom of the Romance Author Mastermind page (link below).