Want to meet me?
Below are the events I'll be attending / signing at so that you can plan to attend if you want to meet me, hang out, & get your paperbacks signed! I always bring some event exclusive swag, and contribute to the event giveaways, so you'll never leave empty-handed. Feel free to give me a heads up on social media if you're attending and we can make sure we see each other!
All questions about ticket prices, hotel accomodations, travel details, etc. should be directed to the event itself.
---

July 22, 2017
Westin Charlotte Hotel, Uptown Charlotte, NC
A Dark & Seductive Affair was created by New York Times & USA Today bestselling author Shanora Williams who teamed up with the beautifully dark ladies at After Dark Book Lovers to bring this event to life.

When Shanora & After Dark put this event together, they wanted it to be different from the rest. They wanted something private, elegant, and fun and that is exactly what they will bring to this event.
This is not your typical signing. It is a sign & dine for VIP ticket holders, meaning you will be able to get your books signed during the day and then get to eat dinner in the same room as some of your favorite dark, gritty, and erotic romance authors. There will be a full course dinner, drinks from a cash bar, desserts, and of course the slightly more elegant Masquerade Ball.
See below for all of the authors attending this exciting, exclusive event!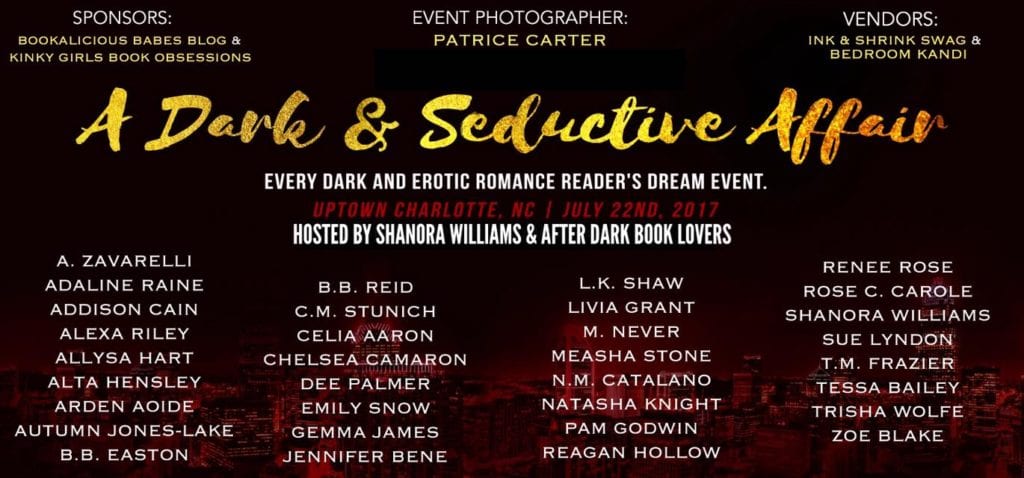 ---
August 5, 2017
Harvey Hall Convention Center, Tyler, TX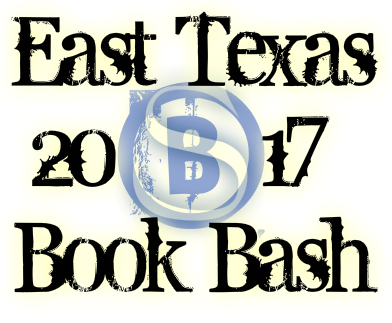 ATTENDING WITH:  Sara Fields, Zoe Blake, Maggie Ryan, and Alyssa Bailey!
When book events come to Texas, that means Texas authors have to show up (or at least that's what my fellow Texas author friends say!). So, I'll be here with swag and books and ready to sign your paperbacks!
East Texas Book Bash will be having 60+ authors and models in attendance. You will be able to meet and talk and take pictures with your favorite author and model. We will also have a Photobooth on site so you and your friends can take pictures and take them home with you the day of the event.
So come on out and prepare to have fun throughout the day!!!
---
September 7th – 8th, 2018
Marriott Downtown, Kansas City, MO

ATTENDING WITH: Measha Stone and Maren Smith!
Some of the best names in the Indie and Traditionally published book world are coming together in 2018 for 'Show Me Your Books KC'! This event is open to authors of all kinds, from YA authors to erotic romance (even the dark side!) and so there will be something for all readers to enjoy. Check-in happens throughout the day on September 7th, but the real fun is all day on September 8th! From breakfast to dinner there will be a multitude of options to spend time with your favorite authors, buy books, get books signed, and collect some fantastic swag.
Don't forget to snag a VIP Ticket so you don't miss out on any of the fun!