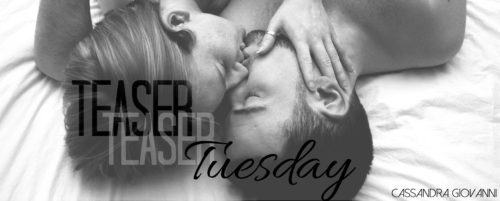 Before I get to this panty-melting story from Renee Rose, I just have to say… OMFG ITS FINALLY RELEASE DAY AND I CANT STAND IT BECAUSE I'M SO EXCITED! Remember, this incredible boxset will only be 99¢ through July 3rd! This is your last week to get your hands on Andre from Monster, aaaand Yuri from The Russian before it's $6.99. And I promise as soon as you read this snippet, you'll be proclaiming #ineedaRussian from the mountain tops. I sure as hell was!
Amazon: http://amzn.to/2sBmo6d
B&N: https://www.barnesandnoble.com/w/books/1126520993
***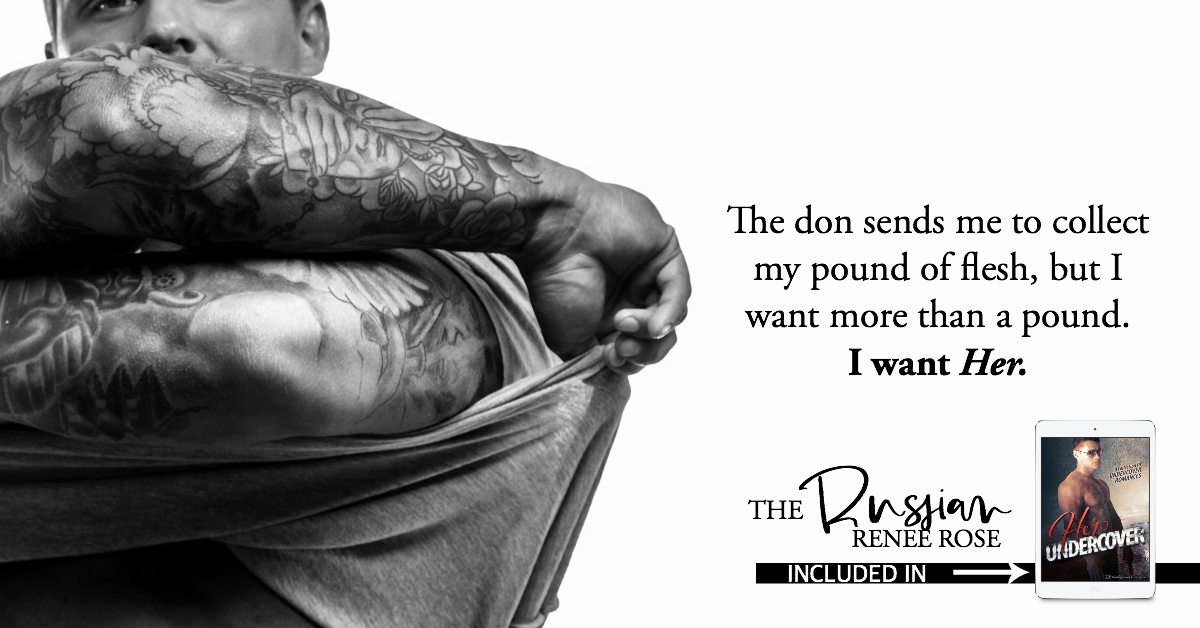 'The Russian' by Renee Rose (from the Hero Undercover boxset)
I can't stay away from her.
I don't care if I get whacked by the mob. Or fired from the FBI.
She's my sunshine.
Her brother's a scumbag. He owes the don money.
The don sends me to collect my pound of flesh, but I want more than a pound.
I want Her.
And there's no way I'm letting her get hurt.
Hell, if any of them touch her, I'll blow my cover in a second.
Boxset Blurb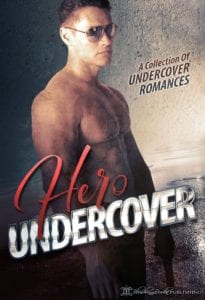 CAN YOU HANDLE 25 SMOKIN' HOT, TAKE-CHARGE, BAD BOYS?
Don't miss this sizzling compilation of panty-melting military masters, determined detectives, and rope twirling cowboys. Your knees will grow weak with each take-charge encounter leaving you breathless for more. Sink into the novellas and submit to these sinfully strict salacious alpha males.
Penned by 25 New York Times, USA Today, and award-winning, best-selling romance authors.
Annabel Joseph, Addison Cain, Renee Rose, Maggie Ryan, Maddie Taylor, Emily Tilton, Trent Evans, Jennifer Bene, Jane Henry, Sophie Kisker, Megan Michaels, Katherine Deane, Maggie Carpenter, Maisy Archer, Alyssa Bailey, Claire Conrad, Stevie MacFarlane, Piper Stone, Anya Summers, Lucy Wild, BJ Wane, A.C. Rose, April Hill, Amelia Smarts, Meredith O'Reilly
***
Teaser
"Not a fucking word. Not a fucking sound, you hear me? Or I blow your head off. Someone else gets on this elevator, you keep your fucking mouth shut. Got it?" Tommy instructed her.
She didn't answer.
He jabbed her ribs with the muzzle of the gun through his jacket pocket. "I said, got it?"
"Got it, yeah," she huffed, but the quaver in her voice gave away her fear.
Hang in there, baby.
When they got into the suite, Tommy duct taped her to a chair, taping her wrists together, then winding a length around her torso to attach to the chair.
"You know, you're just going to have to take that off the first time she has to go to the bathroom, don't you?" he asked, trying to sound casual.
Her eyes followed him, and he saw her mind working, trying to figure out her way out of her dilemma.
He willed her to let it go, to trust him to handle things. Any trouble she gave them could get her hurt, and that was the last thing he wanted. But she lurched against the bonds, tipping the chair forward. When Tommy shoved it back down, tears popped into eyes, though her face appeared mutinous.
Just the sight of those tears made his blood pressure spike. "Don't. Cry," he spat.
"Fuck you," she repeated.
Tommy slapped her with an open hand before he even had a chance to move.
"Don't," he snapped, too loud. Get a grip, Yuri. His breath came too fast, fingers tightened into fists at his sides.
"Why not?" Tommy asked.
"Because, she has pretty face." It was hard to make his lips open enough to speak, his mouth was so fucking tight. "I want to keep looking at it. You put bruises on her, I have to look at ugly face." He adopted what he hoped was a casual stroll over to her and stroked away the red spot on her cheek with his thumb.
Looking into the depths of her furious brown eyes nearly killed him.
Tommy snorted, but seemed to accept that. He'd played the part of the crazy Russian for so long that they accepted all kinds of quirks from him, mostly because they respected the level of violence he could bring.
"So where do you want me to hit her?"
He had to force himself to remove his hand from her and turn away, to speak casually. "I don't care. Not the face."
Freddo cocked his head, peering at Lucy. "Yeah, I guess I see what you mean. I wouldn't have called her pretty, but it's there."
Jesus, fuck these guys were such idiots. Did they only think a girl with long hair and a skirt fit the definition of pretty?
"So that's your type, huh?" Freddo asked. "You like the piercings and pigtails?"
Do not engage with the idiots.
"Yeah." He returned to Lucy. "You want something to eat, baby?"
She glared at him and shook her head, which made Tommy laugh some more. "I don't think she wants to be your baby, Russian."
***
Unf. I cannot begin to tell you how incredibly delicious Yuri is. Renee absolutely nailed this character, and he does quite a bit of nailing in the book if-you-know-what-i-mean. I had the great fortune of getting to beta read this one and I was so deliriously happy when I finished that I sent Renee a rambling FB message at like 2am. It was ridiculous, but she's still speaking to me so I know I didn't scare her off. The good news is you can get Yuri and Andre and Stephen in the same boxset. I know, prepare thyselves for late nights and cranking up the A/C!
Amazon: http://amzn.to/2sBmo6d
B&N: https://www.barnesandnoble.com/w/books/1126520993
***
Want more of Renee Rose?
USA Today Bestselling Author Renee Rose is a naughty wordsmith who writes kinky BDSM and spanking romance novels. Named Eroticon USA's Next Top Erotic Author in 2013, she has also won The Romance Reviews Best Historical, Sci-Fi and BDSM awards, Spanking Romance Reviews' Best Historical, Erotic, Ageplay and favorite author, and was a finalist for The BDSM Writer's Con Golden Flogger award. She's hit #1 on Amazon in multiple categories in the U.S. and U.K., is often found on the list of Amazon's Top 100 Erotic Authors and has been a regular columnist for Write Sex Right. She also pens BDSM stories under the name Darling Adams. To receive four free books from Renee, sign up for her mailing list here.