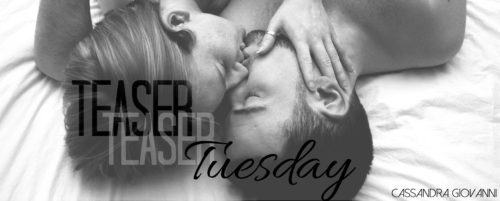 Oh, lovelies, for this week I'm featuring another story from our 'Hero Undercover' boxset and this one I got to read before it was even submitted and it is deliciously twisted and fun – but what else would we expect from the incredible Addison Cain? I think what I love the most about 'A Night by My Fire' is that the female character is such a badass. A survivalist, independent and strong, and she takes no shit from our male protagonist. He has a secret I wouldn't dare ruin for you, but I love the mix of ultra-dangerous killer and confused innocent to the ways of the real world and the power of nature. Just SO MUCH STUFF packing into a short story, and I know you'll love it.
***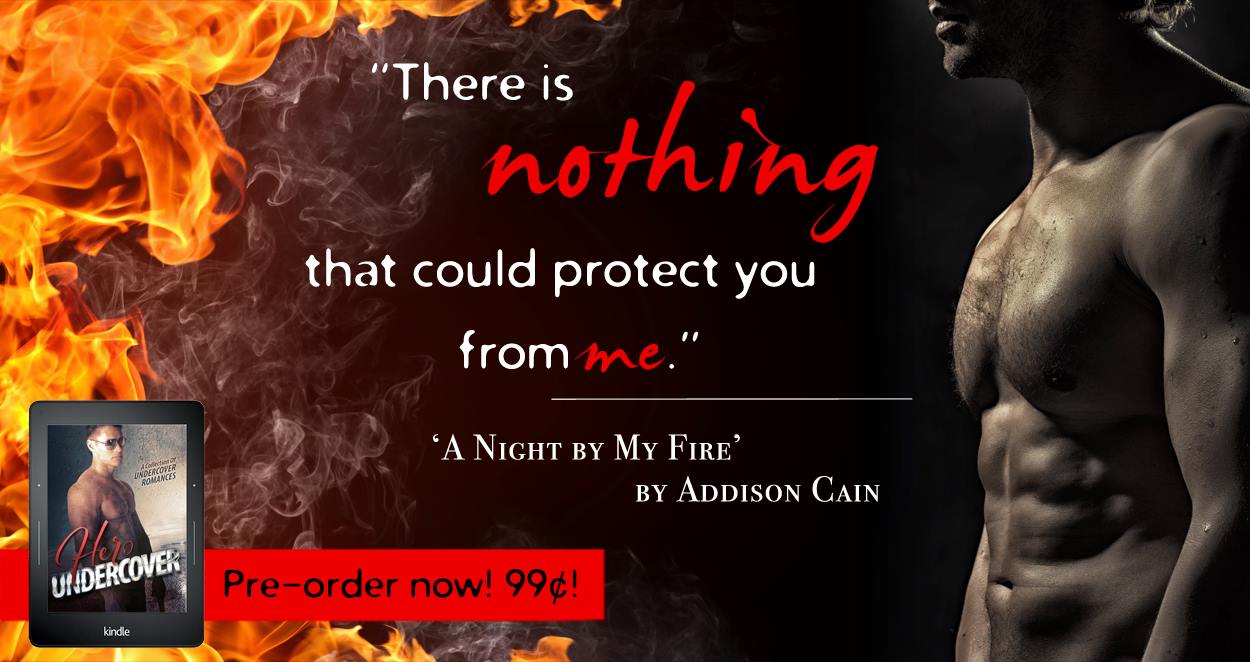 'A Night by my Fire' by Addison Cain (featured in the 'Hero Undercover boxset)
The risk River had taken saving a stranger bigger than a linebacker and as grateful as a psychopath put her in a bad position. Someone had left him to die… and good men didn't get dumped in the cold.
Boxset Blurb
CAN YOU HANDLE 25 SMOKIN' HOT, TAKE-CHARGE, BAD BOYS?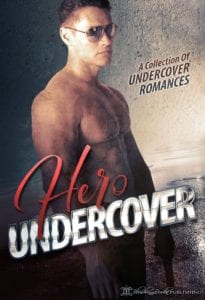 Don't miss this sizzling compilation of panty-melting military masters, determined detectives, and rope twirling cowboys. Your knees will grow weak with each take-charge encounter leaving you breathless for more. Sink into the novellas and submit to these sinfully strict salacious alpha males.
Penned by 25 New York Times, USA Today, and award-winning, best-selling romance authors.
Annabel Joseph, Addison Cain, Renee Rose, Maggie Ryan, Maddie Taylor, Emily Tilton, Trent Evans, Jennifer Bene, Jane Henry, Sophie Kisker, Megan Michaels, Katherine Deane, Maggie Carpenter, Maisy Archer, Alyssa Bailey, Claire Conrad, Stevie MacFarlane, Piper Stone, Anya Summers, Lucy Wild, BJ Wane, A.C. Rose, April Hill, Amelia Smarts, Meredith O'Reilly
***
Teaser
When she returned, having used up all the short daylight gathering more rabbits than one woman could eat, she was hardly through the door before Stephen was on her. The rifle was ripped away, slid out of reach, her snow laden jacket pulled off flailing limbs so quick she hardly knew what hit her. Hand to her throat, he pressed her back against the shutting door, his arm long enough River could do little more than hiss and thrash, unable to reach the man with clawing fingers.
He growled, "Do you understand now?" He wasn't hurting her, not really, but there was no way she could move from his control. He seemed so level, so unaffected by the fact he had her life in his hands. "Men are dangerous. Do not pull them from lakes."
Swallowing under the constriction, River tried not to let her eyes water. "I get it. You wanted to die. Because you're terrified, and you're in pain."
His voice almost broke. Not in tears, or in pain, but in utter puzzlement. "Why do you refuse to learn?"
River countered, "Why are you still here? You think I don't know that you've studied the trail guides, my maps? I spent hours in a bathroom colder than a witch's tit so you could find your way. LEAVE!"
Stephen dragged her to the fire, ignoring the dead rabbits she dropped, ignoring that she was practically chewing on his wrist. Atop the rug, he forced her down, pinning her hips and watching until she grasped what was coming.
Patting his chest, trying to signal he was too close, River stammered, "Just cook the rabbit."
Stephen shifted his knee to settle it between the woman's legs, so he might continue to look down at her. She seemed uncomfortable. Her positioning was fixed with one sharp yank on her thigh, a tug that brought her prostrated fully underneath his crouch.
In the last days, the man had hardly touched her, had always kept an almost laughable distance, and now he was hauling her around. River was not happy about it. "You're making me very nervous…"
He'd read the entirety of the terrible romance while she'd slept. He'd studied. "Why? Is this not the way the woman was handled in that book?"
Oh dear god, he was actually teasing her… "It's just a book."
The man smirked. "You claimed that was the desire of lonely women."
Her brows drew down, offense obvious in her voice. "I said no such thing, and I am not a lonely woman!"
Agitated, Stephen growled, "If the book was incorrect, then tell me the custom for initiating."
"Initiating?" River repeated the word slowly, seeing the man was staring at her mouth again. "You're holding me down."
Blue eyes snapped up, met hers, and were far too intimidating. "I would not force you."
Then why had he dragged her to the fire? "You forced me here."
Not knowing the proper words when propositioning a female, he said, "I see no more point in playing games when you know I want to touch you and you want to be touched."
He was so blunt, even River was not sure what to say.
"And I want to see your body," Stephen added, carefully noting the minutia of her reactions so he might continue in the correct direction. "I want to feel your mouth again. When you are naked, and I am hard, I want to fuck you."
***
*faints* Unf, I just love the hotness in this book, and their dialogue is absolutely perfect. Witty and brash and overly blunt in a way that makes you stare at the screen open-mouthed. You are going to *LOVE* it, and the good news is you can still pick up the boxset to get Addison's story, mine, and so many other amazing books for just 99c! But that's going to end July 1st, so make sure you snag it while it's on pre-order. Hero Undercover goes live on June 27th!
***
Want more of Addison Cain?
Addison L. Cain was born in sunny California, but found herself drawn to dwell in older, history-rich places. Japan, Ireland, Qatar, and now Washington DC,Addison is always on the move, always eager to immerse herself in new cultures and people. Her stories reflect the antiquities she loves: deep and sometimes very dark. Driven to push her characters beyond the pale, Addison's books are not for the faint of heart.
An alumni of California State University Fullerton, she earned a degree in Japanese and spent years in Asia studying indigenous Japanese religion. Primeval forests and worn pathways have led to her obsession with gardening. Her Great Dane approves, loping around the yard and getting into mischief. Unfortunately the cat has to watch from a window, and because Addison is a total sucker for his sad golden eyes, he gets hours of belly rubs and too many treats.