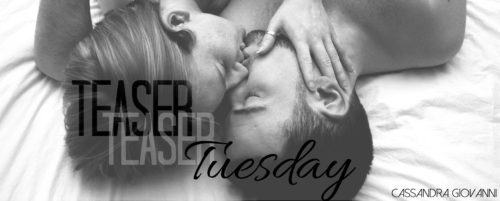 I totally meant to post this exciting new release from Katherine Deane last week (because I helped her celebrate!) but I totally flaked out. Trust me though, this is a HOT book and I know you're going to enjoy it. ^_^
***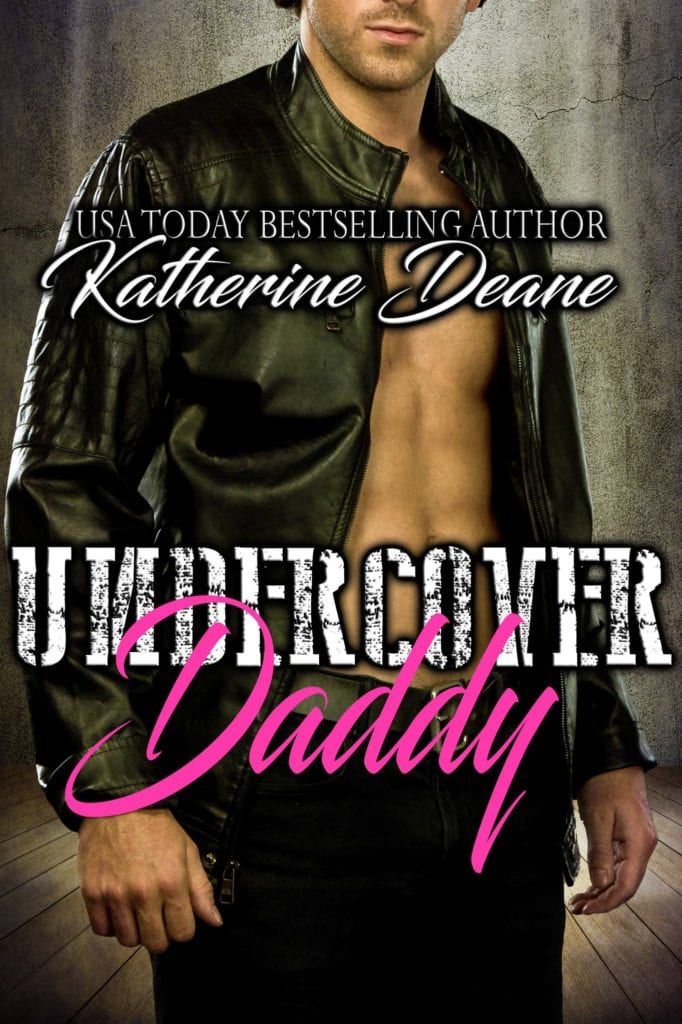 Undercover Daddy
Twenty-five-year-old Alex Makowski wants nothing more than to live up to her father's legacy on the police force, but when she bungles a major drug bust she ends up placed on administrative leave. Her chance to redeem herself comes in the form of an assignment working alongside Sergeant Connor Doyle, her father's former partner and protégé.
Some of the contestants in a kink-themed charity pageant have been receiving ominous messages, and Connor and Alex have been tasked with going undercover at the event. He will be her daddy dom, and they will need to do whatever is necessary to play the part convincingly.
Connor jumps at the opportunity to take Alex in hand, and soon enough she is blushing crimson as her bare bottom is soundly spanked. But when the punishment is over she is left aching for his touch, and before she knows it she is writhing in ecstasy as her stern, sexy daddy brings her to a shattering climax over his knee.
Alex and Connor find themselves slipping naturally into their roles as their investigation gets underway, and when he takes her in his arms and shows her how a dominant man makes love to a woman, their passion is more intense than she ever thought possible. But when the mission puts both of their lives at risk, will their newfound romance survive?
Publisher's Note: Undercover Daddy includes spankings and sexual scenes. If such material offends you, please don't buy this book.
***
Teaser
"Um, if you're going to spank me again, please don't. I already went through two pairs of panties just getting ready for this thing," she said.
"Naughty girl." He chuckled. "I'll save the rest of tonight's spankings for when you act like you need it. Do you want Daddy to spank your naughty, little bottom in front of a room full of people?"
Her sudden intake of breath hissed and her cheeks reddened even more.
"How about if I take your bloomers down and punish you for making us late? I'll take your lollipop away and tell you how disappointed I am in your behavior."
She whimpered as he towered above her. God, he loved playing with this woman.
"I'll spank your bare bottom right there until you beg your Daddy to have mercy. All those people watching you struggle and fight over my lap. Watching your cheeks redden by my hard hand. Listening to the smacks echo throughout the room. Do you want that, baby girl?"
"Oh." Her breathing was rapid, and her chest fell and rose faster than he had ever seen it.
He had never pegged her as the exhibitionist type, but after this reaction he was willing to explore a little more.
"Dang it, Connor." She grimaced and shook her head. "Now I need to go change my undies again. Stop doing that to me."
He held up a finger, stopping her in her tracks, her eyes widening when she saw the gleam in his. "Give them to me."
SO HOT……..and here's one more teaser because I just can't resist!
"Are you going to do what I think you are?" He didn't know whether he was more offended by the thought or turned on.
"If you mean, am I going to go grab my bullet vibe, play with my clit for up to a minute and a half and see how quickly I can orgasm, then yes. It's in my bag in the bathroom."
"Like hell you are, little girl. I not only find that extremely offensive, but I also find it really, really offensive. I'm right here."
"Beat two minutes, and I'll give you twenty bucks."
"Ninety seconds and you'll owe me a favor later," he growled.
She looked at her watch. "Your time starts in three, two, oof!"
He threw her down on the bed and wasted no time pulling her skirt up. Having no panties on saved a few seconds. He brought his hand crashing down, hard onto the center of her pale cheeks, setting a punishing pace. "I can't believe you were going to masturbate when I'm right here." He spanked her hard and steady and she moaned as she ground her pelvis into the bed. "Oh no, little brat. You don't get to stroke yourself. That's my job."
He flipped her over onto her back, pulled her legs up in the air, and smacked the entire section of her ass down to her thighs, even making contact with her engorged pussy a few times. "You want to top from the bottom, baby. Daddy's going to make you scream."
***
Unnnfffff, so hot! I'm not even into the Daddy Dom stuff, but the way Katherine Deane writes just makes me all kinds of hot and bothered!! You gotta 1-click this now!
Amazon: Buy now!
***
Want more of Katherine Deane?
USA Today bestselling author Katherine Deane is a multi-published, top 100 romantic and BDSM author and romantic at heart.
She loves cheese, red wine, chocolate, and snuggling up with her daughters' kittens while reading a good book.
When not reading, or writing, you can find her knitting, sewing, crafting, or doing pretty much anything to keep her hands busy. She has taken over the dining room AKA craft room, much to her husband's dismay. In one of her books, an energetic "craftaholic" would find herself over her husband's knee for losing an important document in a pile of bi-cone crystals and mod podge. Her real life, and the people in them, give her plenty of ideas to work with.
Katherine has dubbed herself the queen of cheese. Not only is she a former Midwestern Cheese Head; she also loves to incorporate it into her books.
In her opinion, all romance deserves at least one cheesy scene that makes you cry.