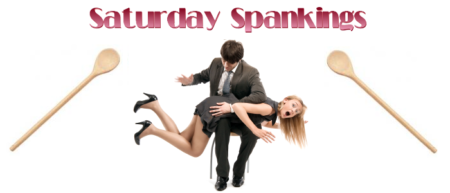 It's #SatSpanks time again and I'm excited that after my TWO releases in January (Black Light: Exposed & my more recent The Dark Forest anthology of twisted fairytales) that I will be releasing yet another boxset on February 10th! It's in the world of Black Light again and it's called Valentine Roulette! Here's the blurb:
Get ready to explore some of your naughtiest desires while you celebrate Valentine's Day with eight kinky stories from eight USA Today and international bestselling authors! Black Light is the most exclusive BDSM club in Washington, D.C. and for one night they're changing the rules of play to entertain their members with a game of chance – Valentine Roulette. Challenge and adventure awaits as these sexy dominants spin to win their submissives, and the subs spin to choose how they will play. Their prize if they last the night? One free month at Black Light, and for some of our daring participants… even a chance at love.

Three hours. Four hard limits. Eight sexy stories.

Are you brave enough to spin the wheel?
My story is called 'Wet' and it follows a humiliation loving sub who gets paired up with a Daddy Dom who has a penchant for breaking his subs down so he can pick them back up again. When they spin a kink for water-based breath play, they end up by a giant tank of water. The only thing is that Sienna doesn't want to talk, and Alexander can't figure out what makes her tick if she won't speak!
—
Alexander took the steps slowly, each of his shining shoes landing heavily before he continued. Once he was on the floor, he paced around her slowly, and she shifted her posture to ensure she was presenting in a proper kneel. "You are beautiful, little girl."
Her teeth clenched, but she stayed silent, only letting out a gasp when he eased his fingers into her hair, gliding down to the back of her head before he gripped hard and made her look up at him.
"I want to know more about you." He smiled slowly, a look that she was sure charmed most of his submissives. "Tell me something."
"What would you like me to say, sir?" It was a plea for him to give her direction, to make it so she didn't have to think, but he seemed determined to make her come up with her own answers.
"I want to know you, little one. Tell me something you like or don't like."
"I don't like being called little girl, sir." Sienna muttered, and he chuckled, tightening his fingers in her hair until little pinpricks of pain rushed over her skin.
"I already know that, and I'm enjoying it very much, little girl." Pulling her to her feet, he pushed her to the stairs so that she climbed them in front of him, the angle of her neck growing uncomfortable. "Tell me something I don't know."
"Like what, sir?" she whispered, unsure what he was looking for as he planted her in the odd chair. Garreth had clearly slid it backwards on its track, because she was still able to put her feet on the floor for now, her toes just able to touch the damp edge of the cold tank.
Alexander leaned down to brush his lips across her shoulder, nudging her hair out of the way as his mouth grazed her neck before stopping beside the shell of her ear. "Tell me anything. I want to get to know you."
Sienna found herself mute, because his intimate touch had sent her thoughts somewhere else, and it was hard enough to speak even when she was fully aware. No matter what he called her, Alexander was a Dom in the truest sense. It was evident in the sophisticated rumble of his voice, the commanding way he held his fist in her hair, and the possessive way he nipped at the skin just below her ear.
"Speak," he growled, and her lips parted at his command, but she couldn't make words form.
What would she even say? What could he possibly want to know about her? About her boring life?
"You're a quiet one, aren't you?" he asked rhetorically, releasing her hair to walk around her. With a firm grip he captured one ankle, lifting it to attach it to the cuff on the seat of the chair. "There's only one problem with that…" Alexander came back to the other ankle, repeating the process so that her legs were folded in such a way that she seemed to be kneeling, thighs stretched wide, over the chair.
"Sir?" she managed to ask, and he chuckled behind her.
"I like to hear my subs talk, and you're mine for the evening." Capturing her wrists from where she'd been bracing on her legs, he pulled them to the back of the chair, cuffing them separately to either side so she couldn't budge forward at all. "That means you're going to talk, little girl. Even if I have to make you scream first."
—
Interested in learning more about Alexander and Sienna in "Wet"? The anthology will be out just in time for Valentine's Day but you can check out their blurb right here!
Sienna doesn't like to talk when she plays at a club. She likes to escape, to be treated like an object so she doesn't have to think. It's nice, it's easy, and she can do it with just about anyone… or so she thought.

When she gets paired with Alexander, a Daddy Dom who insists on calling her 'little girl' and making her talk, she realizes that spinning a giant water tank for breath play is the least of her worries. Relentless, he works to find the weaknesses in Sienna's armor, testing her limits as she struggles to ignore him and just feel. But with every unanswered question, she's plunged into icy water – and the tank isn't the only reason she's wet.

Pleasure and pain give Sienna's temper a voice, but will it force her to connect with herself and the man whose talented hands she's beginning to crave – or will she break under his touch? And if she does shatter, will Alexander be able to put his little girl back together?
Now, check out these other bloghops below! <3