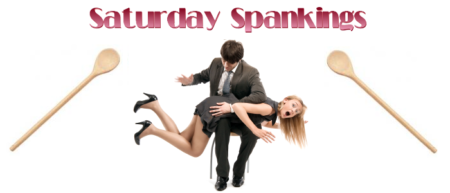 #SatSpanks is about to get interesting with a sneak peek of my upcoming book 'Black Light: Exposed', and the full book is in my editor's hands! It's actually the 2nd book in the Black Light series, and the first one by Livia Grant, 'Black Light: Rocked', is out right now so you can dive into this kinky underground BDSM club without having to wait until January 14th! 'Black Light: Exposed' follows Madeline "Maddie" O'Neill, an aspiring reporter, who stumbles onto the story of a lifetime when she discovers the Black Light BDSM club hiding beneath popular Washington, D.C. hotspot Runway. Thomas Hathaway, Congressman, who is there to play "rescues" her from security by buying her a guest pass before they kick her out. Let's just say this BDSM romance has some fireworks in it, and Maddie will have some tough choices to make between her dreams and her heart.
In this scene, Maddie and Thomas have been sitting inside the club talking, and she asked him if he really wanted to play with her…
—
Thomas tilted his head as he looked at her. "I would definitely enjoy playing with you, Maddie. The idea of tying you down over the end of one of those couches and turning your ass as beautifully red as your cheeks has me, admittedly, very turned on."
Talk about honesty. Her throat was dry, and she tilted her drink up only to be disappointed as she swallowed the last bit of the only alcohol she'd have before whatever came next.
"Does that interest you, Maddie?"
She nodded slowly as she lowered her empty glass, forcing herself to speak. "It does."
"Look at me when you answer me, please." That edge was back in his tone and she lifted her gaze to his, unaware that she'd been staring down into the ice and lime.
"It interests me."
"Sir," he corrected.
"Sir," she repeated.
"Wonderful." Thomas smiled like a wolf and finished the last sip of his scotch before standing. He offered her his hand again, and she took it, abandoning her glass to the tabletop. Only Maddie stood more carefully than he had, because her legs seemed to be as unsteady as a newborn foal. "What is your limit for our play tonight? I won't go beyond a belt or a strap, since that's what we've discussed, but may I touch you?"
"Oh God, yes, please." She answered too quickly, borderline pathetic and desperate due to the pulse pounding in agreement between her thighs.
Smooth.
His laugh was full of dark promise as he lifted his free hand to brush a thumb across her cheek, tucking a strand of unruly hair behind her ear. "I would love to watch you come under my touch."
Maddie's knees almost buckled as she stared up into his maddening eyes, sometimes a hint of green, or gray, amidst the forest-tinged brown. "That would be fantastic."
"Sir," he added for her, again.
"Sir," she repeated, again, and the smile he gave her was full of approval that she devoured like she was starving.
—
He's an addiction like no tomorrow, and I can't wait for you all to see more of him! Keep coming back to check for more!