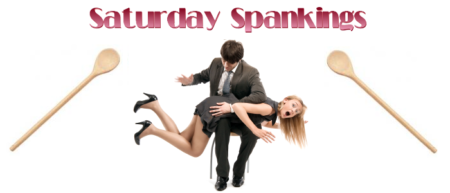 I'm part of a wicked set of twisted fairytales that will come out in January 2017 with a group of delightfully devious authors. We're all doing our own twists on fairy tales and I chose Rapunzel. It's a modern take, full of capture fantasy naughtiness, and Rebecca 'Rapunzel' Sinclair is famous for her long blonde hair, but she wants to be known for more – wants to be more. In fact, she wants to follow in the footsteps of her wealthy CEO of a father, but he's made some enemies and one man in particular has come seeking vengeance. This snippet has Rapunzel and her captor clashing on almost even-footing, because he's drunk in celebration that the blackmailing of her father is working – but then Rapunzel does something neither of them would have expected.
—
In an instant he cupped her ass and lifted her from the floor, his hips splitting her legs until she had no choice but to wrap them around his waist. The tingling hum at the base of her spine ushered a surge of shame through her system. She was not enjoying this, didn't want this, she was not –
"Tell me… if I touch you right now, will you be wet?" His voice was a low purr that amplified the sparkling heat inside her and she hated it, hated him, and hated most that it was true.
"Let go of me."
"You're wet. I know it. You always are for me." The man leaned forward, brushing the mask across her shoulder as he nuzzled her neck. He took a deep breath against her skin, a groan escaping his lips as he pressed his hips forward, the growing hardness unmistakable. "I'm so glad you're not empty, Rapunzel."
For a moment her hands were still braced against his chest, trying uselessly to push him away, to ignore his words, but then a thought struck like lightning. Before the fear could stop her, she reached up and ripped the mask over his head in a single, fluid motion. Tawny brown eyes immediately went wide beneath sculpted dark brows. He had the features of an angel, too beautiful to be so evil. A seraph with high cheekbones, the faintest shadow of a beard covering his cheeks sloping towards lips that parted in shock. The mask hung at her side, gripped white-knuckle tight in shaking fingers, as his beautiful face contorted with rage.
He caught her by the throat, slamming her head back against the wall as he snarled. "What the fuck have you done?"
"No more hiding," she hissed at him, and his eyes danced over her face.
—
EEEEKK!!! I remember my heart racing as I wrote this scene, and I love it so much that it's going to continue on #WIP Wednesday, so don't miss it! In the mean time, don't miss any other snippets the other authors are peeping on Facebook, and check out these other authors below!