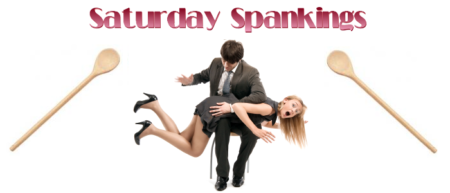 Oh, snap, lovelies, I totally failed with the blog hops last week because seven days ago I was hanging out with the lovely , Sophie Kisker, and Myra Danvers on a writing retreat where we all traveled to meet up. It was glorious, but it meant that all of us were so distracted with travel plans, and hanging out, that we completely spaced on our blog hops! Don't worry though, I still have a few more delectable tidbits from my latest release 'Reunited'! In this snippet Colby and Eric have Meg tied down on top of a workbench in the woodshop of their old high school. Colby had snagged a candle from the table at the 10-year high school reunion and he's been dripping wax over her, but the men have other ideas on how to torment her…
—
The guys looked at each other over her and then Eric slid a finger inside her, followed quickly by another that had her arching off the table. "Oh my God…" she whined, tilting her hips up towards his hand.
"Here's a good rule we can add. No coming without permission, Megan." Eric smiled as his thumb landed on her clit and began slow, torturous circles that had her whimpering. "Ever played with orgasm control?"
"If by orgasm control you mean see-how-many-times-she-comes-before-she-begs-you-to-stop, then, yeah." Colby laughed and Eric rolled his eyes before tormenting her even more by increasing the delicious pressure over her clit.
"I was actually asking Megan, but I'm sure she'd like to play that game with you when we're done with this one." Eric grinned, keeping his eyes glued to her as she pulled against the ropes and gasped as another wave of pleasure rolled up her spine.
"I suck at this game, Eric, seriously! Please!" She arched hard off the workbench when he curved his fingers to rub against her g-spot, and her rambling pleas were impossible to stop as she squeezed her eyes shut.
"Tsk, tsk, Megster. Didn't Eric say to refer to us as 'sir'?" Colby's voice was the only warning she got before another streak of hot wax landed on her belly. A half-scream escaped her before Colby's hand clapped down over her mouth, and her eyes popped open to find him grinning madly above her. "Shhhh. Good girls stay quiet."
—
Ahhhh, these guys are so HOT! There are only a couple more blog hops where I'll be sharing snippets, but if you can't wait and want to know what happens to them right now then swing by Amazon and grab your own copy for just 99 cents, or get it FREE on Kindle Unlimited! Just click here! Already read it? Do me a huge favor and post a review!
Also, if you've been hanging out on these blog hops with me then you know I have another book coming out from Blushing Books called 'Taken by the Enemy'! The release date is March 26th, and if you like dark and sexy erotica you'll want to check it out. Stay tuned for a cover reveal!
Now that you're all hot and bothered, you should probably just keep going. There's plenty more hotness from the other authors on the hop below!