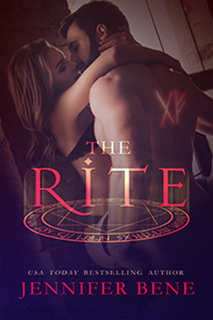 $2.99
Available in:

Kindle, Kindle Unlimited

Published:

April 19, 2015
Amazon
Heather isn't a witch – yet. She's a woman with a complicated love life and an even more complicated family who is pushing her to complete the rite that they have guarded for generations. A rite that will give her unimaginable power at the cost of someone else's life. All she has to do is choose someone, take them to bed, and curse them to die.
After her cousin pressures her to go to a speed-dating event and just pick someone, she meets Neil. Ex-army, ex-foster kid, who just moved to Cambridge. He's blond, dimpled, and gorgeous. He seems like the perfect choice, almost too perfect, but he's her only choice if she wants to survive her family.
Can she choose him, and take him to bed, knowing that he'll die for her to gain her power? To be one of the Pritchett witches? And can she live with herself, can she have the life she wants, if she does?
**Includes the EXCLUSIVE extra, 'Magic is a Bitch'! Available only in this individual release of The Rite!**
NOTE: This is a dark story that involves some delightful BDSM, heavy decisions and themes, and scenes of dubious consent and torture aided by magic.
Related