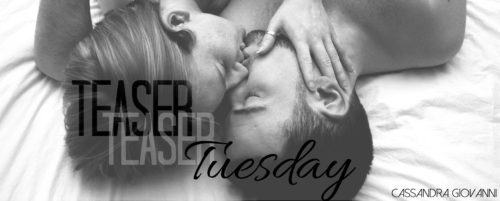 There are only 3 days left until I share all of my of BIG news! On Friday at 3:00pm CST, I am hosting huge reveal in a live chat in my Dark Haven group. If you haven't yet, RSVP to my big reveal so you can find out what all the secrecy is about! But that's not all. Not only have my author friends been anxious to hear my secrets, they have tried tempting me to spill early by sharing free books and contests in my group.  I love them SO HARD for doing this, make sure you drop by to enter and grab free stuff!
This week I wanted to share with you some ACTUAL words I have down for Inheritance. I swear it is coming, lovelies, and I can't wait for them to stop talking so I can bring you the book!
* * *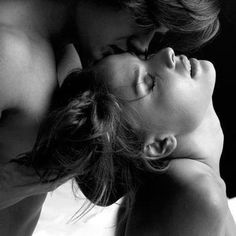 Inheritance
Sooo….yeah I don't have a blurb yet. I can't have a blurb when I don't even know exactly how things are going to play out #PantserProblem. I am spending what little free time I have with my time writing, not blurb writing! Just know it is book two of Fragile Ties and follows Destruction. Also, in honor of my girl Addison Cain… it's #ComingSoon. XD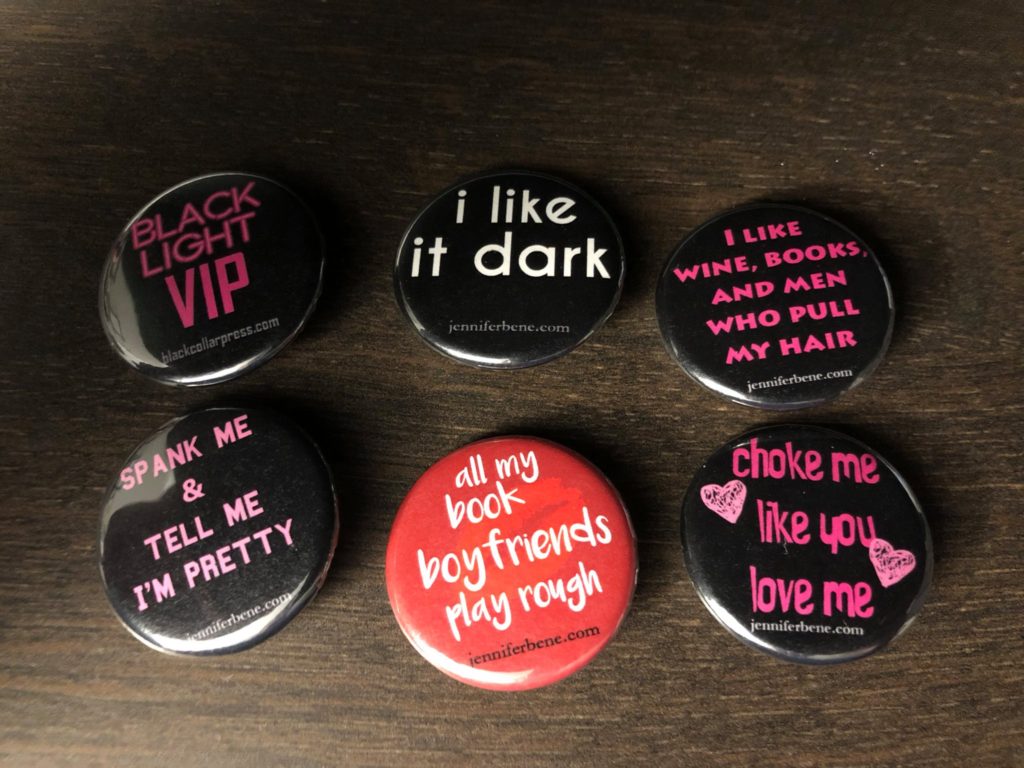 * * *
Excerpt
Lianna was sleeping hard, because… shit. Of course she'd fucking crashed. He'd completely lost control. Laid that belt across her ass and thighs so hard that he'd seen dark purple spots appearing long before he'd actually stopped. He'd wanted to hurt her, really hurt her, and so he had. Let the monster take over and listened to her scream, writhe, and beg, which had only made him crave more. Made him put more of his strength behind the next stroke.
If she wasn't black and blue right now, she would be by morning. And if he felt the least bit guilty over it, there might have been some hope for him — but there was nothing. Just the bitter aftertaste of his rage, simmering down deep beside the sleeping monster.
On some level he knew what he'd done was wrong, that it had crossed an invisible, fuzzy line between them. But when he'd had his hand around Lianna's throat, feeling those little muscles in her neck convulse, desperate for air… he hadn't even thought about stopping. Hadn't thought about lines or their months together, he'd just tightened his grip. Told her exactly how she'd fucked up, exactly how wrong she was, and exactly what he'd do if Jean-Luc — or any of the Faures — tried to take her.
And none of it was a lie.
When she'd started to go limp, he'd only let go because he hadn't wanted to fuck her while she was unconscious. So, he'd let her breathe, let her gasp and choke on air, and then he'd sought her eyes. Craving the hate, the fire, the fight… but she hadn't given him that. Hadn't given him what he fucking needed in that moment.
No, Lianna's dazed blue eyes, made all the brighter from the flush in her face, had met his with something like pity. Even in pain, whimpering, and still trying to get her throat to work so she could fucking breathe — she'd pitied him. The bastard who hurt her over and over and over. The demon that couldn't walk away even though it was his only chance at redemption. A possessive monster that had tightened his fist in her hair and demanded submission from a girl too weak to even hold herself up. And even when she'd said the right words he didn't believe them. Couldn't believe her, couldn't face her anymore, when she'd already made her choice. So, he'd finally given in to the pounding pulse in his cock. Slid deep inside her wetness, and then held still so he wouldn't pop off like a teenage boy. Straight out of one of his fucked-up fantasies, Lianna had been a gloriously wrecked mess. Cheeks flushed, ass welted and bruised and warm against his hips as he'd moved slow enough to maintain his self-control. Just the sight of her wrists wrapped in that black cord, bound and at his mercy, had almost sent him over the edge. Balls tight, that tingle of electric fire buzzing down his spine as she'd begged for more. Begged for him, wanted him, even after everything he'd done.
Fuck.
The heat of her skin against his was stifling and, although she was out cold, there was no way he could sleep. Not beside her. Not with his head still so fucked up. She was wrapped around him, but he managed to shift her off his chest without waking her.
His crazy, blonde, damaged angel.
Staring at the shadow of his fingers on her throat summoned a slight thump in his chest, something muted and weakened by the monster's hunger. Still not sated because she still wanted to go see the Faures — still wanted to leave. A betrayal that he hadn't expected with as much as she knew about her distant relatives. If he still had his father's files he could have reminded her of the other side of them. The truth. The reality under the pretty lie. But all of that was gone, most likely destroyed by Michael Turner, and that meant all she had was his word that they were dangerous… and all he had was her promise. A promise to stay away from Jean-Luc Faure that she'd broken at the first opportunity, as if her defiance meant nothing.
That was what had really woken up the demon in his chest. Her casual betrayal.
Growling, he turned away from her and climbed off the bed, leaving the room in silence. Not looking back, ignoring the dark bruises blooming on her skin, because he still wasn't in control. Not of his inner monster or himself. Every time he thought of Jean-Luc, heard his miserable voice and Lianna's soft laughter echoing in his mind — he wanted to wake her up just to hear her scream again. To prove to her that he wouldn't let her betray him, no matter what he had to do.
Digging through the liquor cabinet, he found the bottle of Sailor Jerry and took it to the couch. The whole apartment glowed in the late afternoon sun, too bright and cheery for his mood, but that was easily fixed with the click of a remote. As soon as the blackout shades slid down, he unscrewed the cap and swallowed a few mouthfuls. Sweet and fiery, just like it had been in the cell. He remembered the taste of the rum on his tongue the night before he'd ruined her life. The stagnant chill of her prison as he'd sat on the mattress beside her trying to explain why she bothered him, trying to understand how she was still so fucking good.
Then she'd tried to crack his skull open with the bottle.
A dark chuckle rumbled in his chest as he shook his head. Lianna had always been defiant — today was just the first time she'd defied him since the cell. They had been on the same twisted page for so long that he'd forgotten just how fucking brazen she could be. And, as frustrating as her defiance over the Faures could be, that strength inside her had always drawn him in. Fascinated him enough to even make the monster pause. Because Lianna had never been the broken, mindless little doll he'd expected.
She was damaged, yes, but not broken. Not ruined, even though her life was, even though everything she cared about or believed in was burning down around her. Collapsing into nothing but cinders… and he was the one who'd struck the damn match. Standing right at the center of it, ground zero, happy to stand by her side in the flames because he had nothing to lose.
His life had burned down years ago. He'd grown up amidst the ashes, watched the lingering cinders eat his father alive until he had nothing left. Just the lingering smoke of a life that could have been his if only his father had never met Robert Mercier.
Yeah, Lianna was damaged, and so was he. Two halves of the same burned, dented, fucked-up coin — but she was somehow still good inside, still had hope and a heart… and because of that he didn't want to break her. Couldn't break her, because it would snuff out the light inside her, and then they'd have nothing. Absolutely fucking nothing.
But even knowing that didn't keep the monster at bay.
He'd wanted her to suffer, hell, he still wanted her to suffer… but he couldn't put her back in a cell. The idea had terrified her, exposed something fragile, a weak point, and as effective as it would be at keeping her from the Faures — he wouldn't do it. Not just because of the expense, and all the trouble it would be to build another one, but because the only thing that actually scared him… was losing her.
And there wasn't enough liquor in the fucking apartment to face the monster he'd become without Lianna's light to balance his darkness.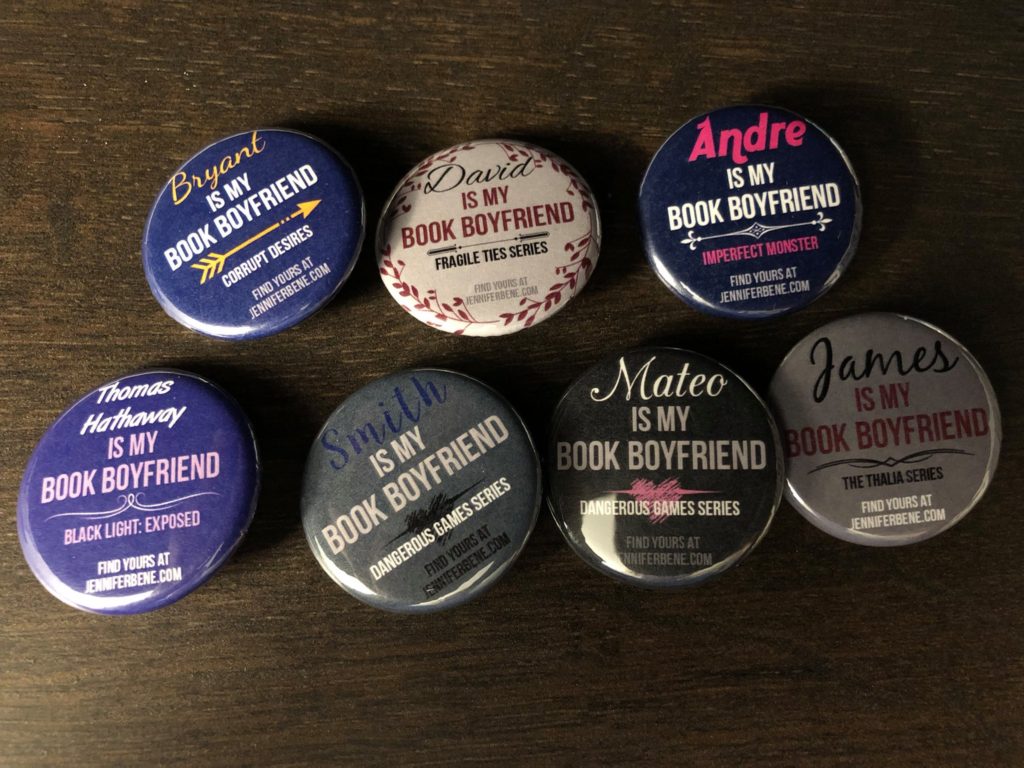 * * *
What did you think of that, lovelies? Are you excited to get back in bed with David? I know I've been having a blast with this now that I've worked through the goddamn writer's block and can finally GET THE WORDS DOWN! It's thrilling, seriously, and I can't wait to get you this book. My editor is already screaming at me because I *might* have left her in the middle of a sex scene. XD That doesn't count as a spoiler, right?
OH! In addition to my big reveal, I am getting ready to attend the Home Run Author Event in Arlington, TX. I do hope you come and visit me, because all those buttons above? I have all of them and I'm giving them away! I will also have a bunch of books, swag, and other fun stuff, so I do hope you swing by. The tickets are on sale now, so grab them while you can! VIP are the best!
I promise to bring you more words of Inheritance soon and get ready, because you are going to totally fall for David. I hope to see everyone on Friday for my big reveal, don't forget to RSVP!
* * *
Want more of, well… me?
Jennifer Bene is a USA Today bestselling author of dangerously sexy and deviously dark romance. From BDSM, to Suspense, Dark Romance, and Thrillers–she writes it all. Always delivering a twisty, spine-tingling journey with the promise of a happily-ever-after.
Find her on Facebook – http://www.facebook.com/jbeneauthor
Like her Author Page – http://www.facebook.com/jenniferbeneauthor/
Follow her on Twitter – https://twitter.com/jbeneauthor 
Get a free book – http://tinyurl.com/jbeneauthor