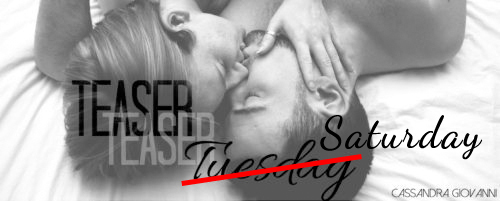 Black Light: Celebrity Roulette is finally live and my story is 'Hooked' is getting fabulous reviews. But then again, the entire anthology is getting amazing reviews! Have you picked it up yet? Because Season 3 is starting off with a BANG and you won't want to miss it, take a peek at what Sue Lyndon has brought to Black Light.
* * *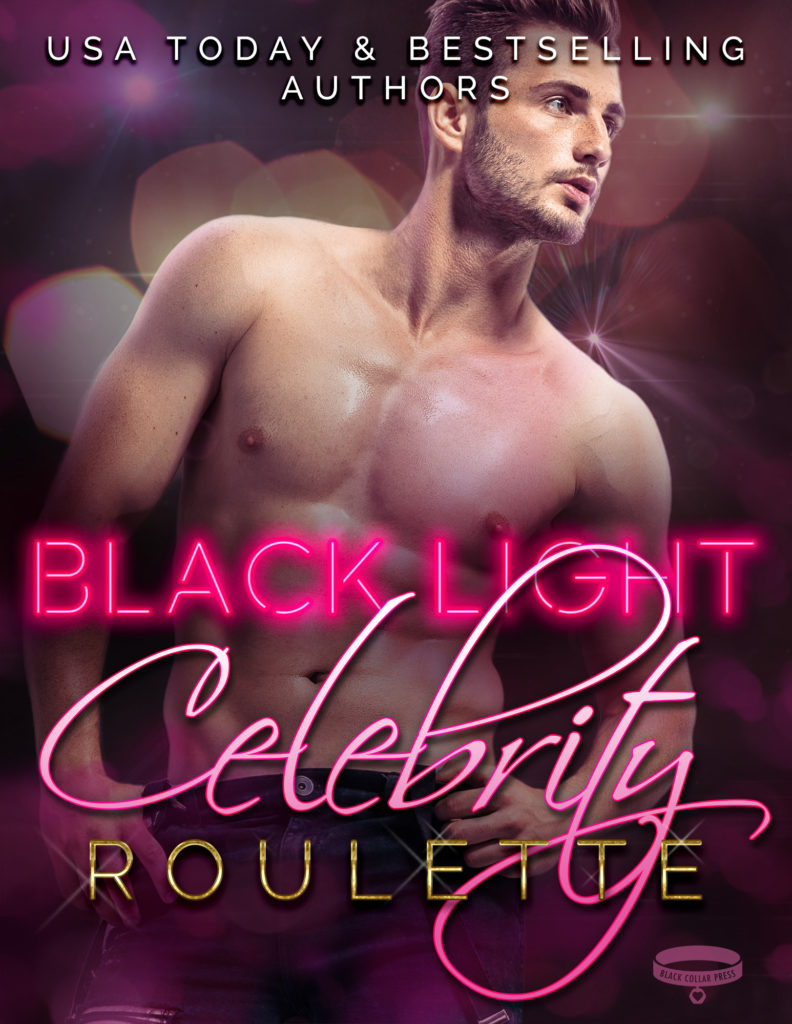 Black Light: Celebrity Roulette

How high would you bid for a fantasy night with your celebrity crush?
Black Light is back for the 3rd year in a row with nine *brand new* sexy stories set in their new West Coast club! This year you're invited to celebrate Valentine's Day VIP-style as Black Light combines their annual kinky game of BDSM roulette with a celebrity charity auction. Three hours of fun. Five hard limits.
We've loaded the wheel with naughty new kinks for our couples as they play to win a free month at the exclusive club… but there's more than money on the line when hearts get involved.
Drama, fame, and fantasies await if you're brave enough to spin the wheel!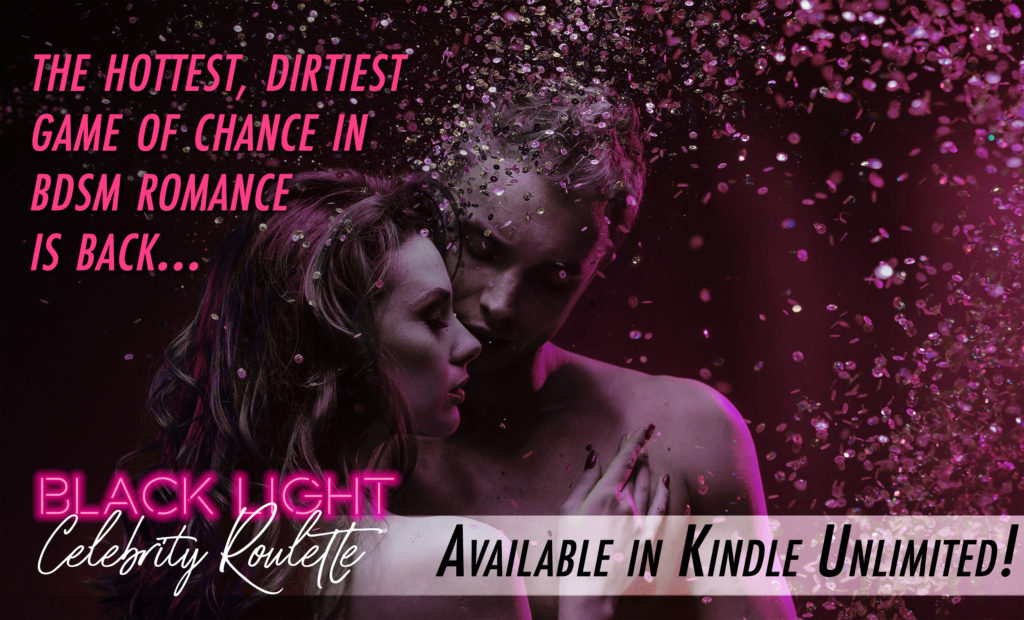 * * *
Excerpt

The wheel came to a stop on…ABDL.
Trenton's cock hardened further.
Fuck yes. He would enjoy this one.
He glanced down at Sunshine, only to see a look of mild confusion spreading over her lovely features. But she soon plastered on a polite smile, as if to prove she was happy with the activity.
"ABDL!" Madison announced into the mic.
Several loud whoops came from the crowd.
Trenton escorted Sunshine off to the side, where the other paired couples were standing, keeping his arm wrapped tight around her. A surge of protectiveness for the little blonde pummeled through him. As the remaining pairings got underway, she fidgeted beside him.
Finally, she peered up at him from underneath thick dark eyelashes. "So, um, ADBL. Is that one of your favorite activities?"
"It's ABDL, not ADBL," he gently corrected. When the confusion in her eyes from earlier returned, he wondered how experienced she was. "Sunshine, do you know what ABDL stands for?"
Her eyes widened, then she bit her bottom lip and glanced away. "I-I…" Her voice trailed off. "No, Mr. Banks, I do not. I'm sorry, I hope you aren't disappointed. I confess I sort of skimmed over the list of activities and simply focused on checking off my hard limits, which as it so happens are the same as yours. But I'm a fast learner and I've very much enjoyed the last month I've been a member of Black Light."
A newbie. All the blood in his body rushed to his cock. No wonder there was an innocence about her. She was in way, way over her head. With a bit of arrogance, he mused how lucky she was to have won the night with him, rather than some of the other less experienced celebrity doms standing on stage.
He leaned down, placing his lips to her ear. "ABDL stands for adult baby diaper lover."
She gasped and turned to peer directly at him. "It stands for what?"
"Adult baby diaper lover," he repeated.

?"
"Well, they're actual celebrities, so… there's that." A quiet laugh almost escaped her lips, but then his grip really did tighten. Higher on her throat now, just under her jaw, and he used the hold to tilt her head back again until his face filled her view.
"Let me add on to your friend's requirements. While we're playing tonight, you won't refer to ballet, or yourself, in a negative way or you'll earn a punishment, and it will be one you don't enjoy. Understood?"
"Yes, sir," she whispered, practically breathless, but that had a lot less to do with his relatively gentle hold on her throat and a lot more to do with the arousal currently buzzing through her bloodstream and concentrating the pulse between her thighs.
"Wonderful." He removed his hand and smiled again. "Thank you for your trust."
"Trust?" she echoed.
"Yes. Not every sub will let you touch their throat like that without proving yourself first, establishing the trust. I appreciate that you gave me that on faith alone. You trusted that I would keep you safe, and I swear that I will." Wyatt's smile changed a bit, widening into a grin that made him seem a lot less serious, more… playful. "That doesn't mean I won't hurt you, though. I admit that I'm looking forward to pulling some of those sweet cries from your lips myself."
And, boom.
The pulse between her thighs turned into an all-out fire, which didn't help the fact that she already felt too hot in the stifling room.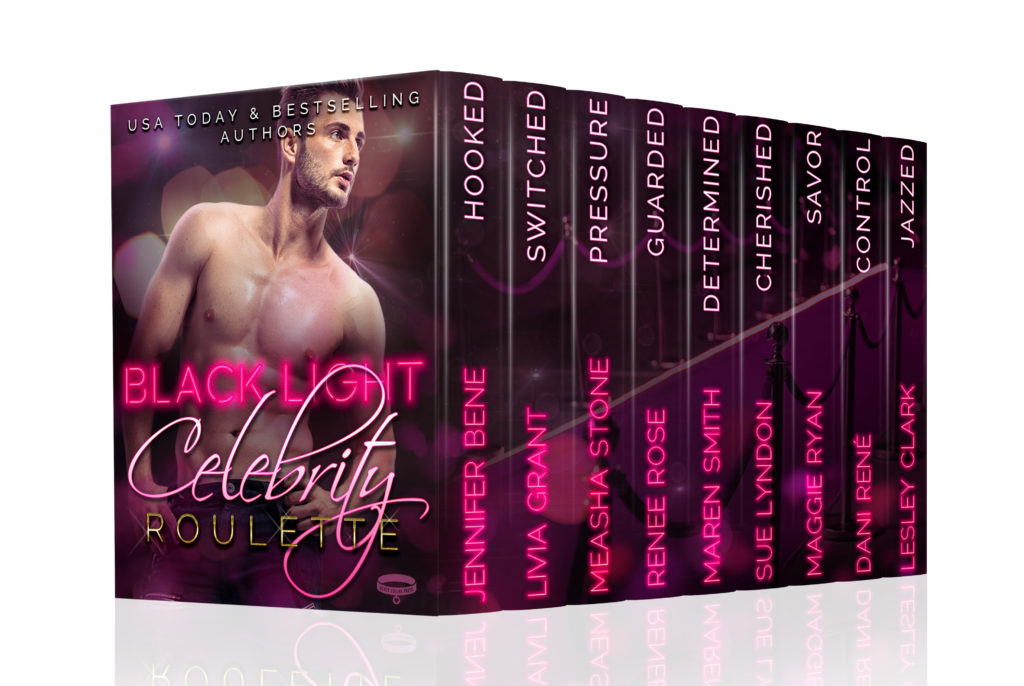 * * *
There are SO MANY stories I can't wait to bring you, and the best part? I am working on Inheritance again. I am so happy that I will be able to bring this to you within the next few months, so fingers crossed I can get enough words down to give you some excerpts to tease you along.
Amazon: 1-Click Now

* * *
Want More Of Sue Lyndon?

USA TODAY bestselling author Sue Lyndon writes steamy D/s romance in a variety of genres, from contemporary to historical to fantasy. She's a #1 Amazon bestseller in multiple categories, including BDSM Erotica and Sci-Fi Erotica. She also writes non-bdsm sci-fi romance under the name Sue Mercury. When she's not busy working on her next book, you'll find her hanging out with her family, watching sci-fi movies, reading, or sneaking chocolate. 

Website: http://www.suelyndon.com
Facebook: https://www.facebook.com/AuthorSueLyndon/
Twitter: https://twitter.com/SueLyndon