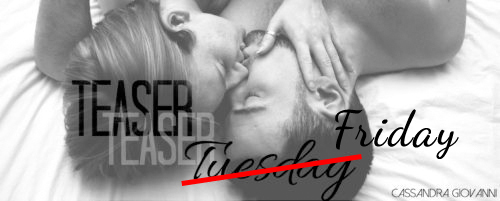 IT'S HERE! IT'S HERE! AHHHH!!!!! I am so freaking excited because I cannot believe I'm finally going to get to hold the first book in Myra Danvers's The Last Tritan series in my greedy little hands. The paperback isn't live yet, but it is on Kindle (which you can bet your sweet ass I've already 1-clicked)

In case you're curious, here's what I had to say:
"Myra Danvers always creates dark and alluring universes that pull you in and refuse to let you go! In Ravenous Innocence she drags you into a heart-wrenching political power struggle and mixes in the kind of sexual tension that has you begging for more. 5 intense and HOT stars!"
* * *

Ravenous Innocence
"I'll be good to you," he purred and swept his thumb over my pendant, caressing, making me feel it on my lower lip. His ki surged into my mind, hammering at me with a soothing promise, abusing the link he'd left behind with a kiss. "You'll never want for anything…"
Asher promises to teach me the forbidden while my city—my home—burns at his back. Because of him, Tritan falls, and the Caledonian forces take the best of my people for their own sick uses.
To fight, those of us who remain must flee. Regroup, or submit.
But he's coming, hunting me, and Asher won't stop until I wear his mark. Until my goddess-given power is his to command.
He's tasted my lips and fed me nothing but lies, but his betrayal has given me strength even he didn't expect.
His people took everything from me, and Goddess be damned if I won't take it back.
* * *
Excerpt

An Elite.
Not just a ranking Imperial soldier, but a full-blooded, Caledonian Elite. It wasn't the formal black and gold uniform, the dark hair and eyes, or the tanned, bronze skin that gave it away. No. It was his ki.
Brilliant. Blinding. Beautiful.
So much more than anything I'd ever felt before. Next to him, the merchant was nothing. A blip of empty space, forgotten as soon as my gaze moved away. This man, this Elite was impossible and wrong, for I'd heard tales of the Imperial ki-wielders, but nothing in working memory could match the fire burning through my veins. My blood. More powerful than anything I'd ever sensed, his ki breezed past the Glaith's protection. Stunning me into complete stillness with nothing more than his touch.
My head fell back as a set of large, calloused hands landed on the bare skin of my shoulders. Steadying me.
Goddess, his touch! His was not a secret whisper beckoning me closer, but a primal demand that sent power surging through my veins, pendant be damned.
"H-How?" I breathed.
He shook his head, lips tight, eyes fixed to my face as he jerked his chin toward the exit. "A word? In private?"
The breath leaked from my lungs in a single, slow exhale. "A… word?" I returned, blinking, ensnared by his foreign, inky gaze. Such power! It called to me, even through the Glaith, setting my skin ablaze. Urging me to toss years of caution into the flames. So beautiful…
"Come," he said, and—point made—returned his ring to smallest finger.
A tiny, fractured sound burst from my lips at the loss and the ensuing wash of numbing cold, and I stumbled forward, reaching. "Wait—"
The intruder turned without answer, pulling me from the tent as if he had any right to touch me, let alone direct where I went. But… I didn't fight like I might have. Like I should have. Didn't resist his touch on my skin.
I relished it.
"Thank you, sir," the merchant trilled. "It's been a pleasure to do business with one of the Empire's finest." He waved, baring a golden tooth and glossy smile, his pockets heavy with Caledonian gold. So far removed from my influence that his fatherly instincts didn't seem to mind me being pulled from the tent by a man who thought he could buy my time.
Without a backward glance, the Captain steered me through the crowd of my country-folk with a rough hand on my upper arm. Dark eyes flicking from face to face. Ceaseless. Vigilant.
Sweat bloomed along my hairline as Tritans made way for the dark-haired foreigner, giving me a moment to inspect the broad cut of his shoulders. Long, lean legs that screamed of strength and health. Deaf and blind to the sweltering masses going about their business. My every available sense fixed to him and the ki I could no longer feel.
And yet, that sweet taste lingered upon my skin.
More.
I needed more.
If I could just reach out and touch it again… Goddess, what would it feel like without the Glaith between us? Skin to skin.
"Do you have any idea how lucky you are?" the Captain hissed, hustling me into some dark little corner between two buildings. He shook his head, fingers tightening on my bicep. "If one of the others had found you first…"
I blinked, left hand moving to the pendant of Glaith about my neck, eyes never leaving his face.
"To risk revealing yourself for the sake of a trinket," he snorted, dark eyes flicking over my shoulder, watching a shadow pass the mouth of the alley. "Stupid. So bloody stupid."
The insult prickled my skin, but I took a step toward him and thumbed the clasp securing the pendant around my neck. So… savage… so raw. I just wanted to touch it…
"You're lucky I'm the only one who can sense you," he continued, uttering a breathless laugh, turning dark eyes down once more. Pinning my soul to the back of my spine.
Skin to skin…
The Glaith slipped from lax fingers, clinking and clattering on the cobbled street. Well and truly separate for the first time in four years, my ki-sense unfurled great dark wings behind my ribs.
"What is wrong with you?" he hissed, stooping to recover my pendant. Going to his knees in the cramped alley.
Eyes fixed to the crown of dark hair bowed before me, the entire population of the market made itself known. Men and women, each with varying degrees of health, emotional spectrums, and available ki. So much information. Flooding my senses with the brilliant pulse of ki, burning me from the inside out.
But I swallowed it down, for next to him, they were worthless. Utterly eclipsed by the mere memory of the only one I couldn't sense. Somehow, incredibly, blocking my efforts to break through his Glaith and drink until I couldn't.
"Did you hear me? You are a beacon without this pendant, girl." The stone atop his finger caught a beam of sunlight between the passing shadows of my kin, throwing off the Glaith's trinity of colors as he knelt before me.
My eyes fell, landing on his ring.
Skin to skin…
I smiled.
"I felt it the instant you took it off." He jangled my pendant, making it dance. "Felt you clear across the market." He stood, towering above me once more. "Even now, your ki is…"
Meeting that dark gaze, I placed my palm on his chest. Fingers splayed. Trying to turn his heat into fire before I withered in the cold without it.
"What…" He shook his head. "What are you?"
"Take off your ring and find out."
Eyes narrowed, he lifted his finger, letting my pendant dangle in the tight space between us. "No."
But I would not be denied. "Have you ever sensed another like me?" I pushed him back, holding him with the weight of my palm. "Can you imagine what it would feel like? Without the Glaith?"
Skin to skin…
He shook his head, brows furrowed.
"You have ki I've never tasted before, Captain Rawlings," I breathed, heart pounding in my ears, close enough to see the darker ring of his pupil. To watch it dilate as he stared down at me. Shadows from the street flicking over us both. "I just want to touch it. Just for a moment."
Silent, he said nothing. Did nothing but breathe. Watching me.
And because silence wasn't a 'no', I reached for his hand, thumb tracing the stony edge of his ring. Feeling the distant sparkle of numbness laced with something… wild. Something burning just out of sight. Trembling, I tugged, and for a moment his fist refused me. Kept the ring secure.
"Please? Just for a moment."
He exhaled, nostrils flared. Pupils blown out. Allowing the ring to slide off his finger for the second time before the sun had risen to its full height. Swinging from my index finger, the Glaith lost its power over us.
With no warning, awareness of him exploded behind my eyes, ki searing everything it touched.
Back arched, a scream died in my throat as I tried to deal with the surge. Tried to cope with my skin touching his, and nothing between us. Every muscle tight with effort, blind to everything but the ki ravaging me from within.
He was hiding an impossible secret—I knew it the moment he faltered, echoing my shock, lips parting on a silent gasp. I knew it even before his nostrils flared, eyes wide. I knew it before his ki-sense whirled through my system and the link between us took root. Twitching with a living power all its own.
I knew it, because I felt him.
Blood to Blood.
A young man in the prime of his life. Powerful. Elite. Raw and savage, yet braced by an iron fist of control I simply did not possess. Blood surged through his veins as his ki whipped through me. Touching, learning me in the same way I now knew him.
"What—" He cursed, strong fingers flexing, crushing me to his chest. "What are you?"
My knees wobbled, but I didn't give voice to the answer he already knew. Head spinning with molten waves of stone and wind, reducing me to a gasping, wide-eyed fool.
Too much! Goddess, it was too much!
I couldn't contain this! I needed—
I reached for my Glaith and came up short, fingernails scraping my breastbone, desperate for somewhere to dump the excess before I forgot why I should care. Needing something to distract from this impossible Caledonian Elite. And when I could not speak, lost as I was, he pulled me closer.
Impossibly strong, inside and out.
"What are you?"
I bared my teeth, refusing to be outdone. "You're…" I swallowed the sopping wet ashes powdering the back of my tongue, unsure if they existed outside of my overwrought brain or not. "You're Elite. Such power—it's reserved for the Goddess' chosen few…" A tremor rippled through me… his eyes… so dark. Begging me to tip forward. To fall into their depths and drink from the Void itself. "You shouldn't…" Lifting trembling hand, I traced the stubble on his chin with my forefinger, gasping at the ki that sparkled between us. "Impossible."
A low groan rumbled in his throat, and he swallowed, catching my wrist in a much larger hand. For a long moment, he simply stared down at me, but when my tongue darted out to wet lips dried by searing winds of ki and living shadows, something in him snapped. I felt it happen. Even before he pressed his lips to mine, I felt it.
Warm and soft, his kiss spoke of the forbidden. The impossible. Making my core clench with unnatural speed and fervor as ki whirled between us. Sending blood surging in delicate tissue. All around us. Invisible to the hoards of sightless mundane going about their business a scant few feet away, where only their shades could see us. The scrape of a day-old beard dragged a splintered groan from my chest, and, hands slipping down my back, he seized the taught globes of my bottom. Spreading me.
Pulling me closer.
Would that he could drag me inside his skin, where I could drink him dry and soothe this blessed, painful ache.
His teeth traced my lower lip, filling my lungs with breath and heated ki, pressing a thick bulge against my belly.
I gasped, drinking him in, demanding more. Gorging until my every cell was filled to bursting. Drawing on him as heavily as I drew upon his lips. Needing it. More. There would never be enough.
A puff of breath warmed my cheek when he twisted, breaking away from my lips with a curse, his fingers bunching the fabric of my shift. Inching it indecently high. But he drew back, setting his forehead against mine. Petting my hair back with calloused hands. Obsidian eyes concealed behind scrunched eyelids, labored breath leaving my skin damp. "God, the taste of you, girl." He released my bottom and cupped the back of my neck, forcing me to still. "What are you?"
"I'm—" my voice cracked, and I cleared my throat, blinking as the world settled around us. Dazed, I squinted up at the man, admiring the rugged, handsome features so different to my own. Alien. Bronzed skin, muscular frame, dark hair and darker eyes—everything I wasn't.
A Caledonian.
Kissing a Caledonian Elite in public? Had I lost my damned mind? My father would…
Nothing.
My father wasn't here. And I hadn't had enough. Not now. Not ever.
I buried my fist in his hair, pulling him back. Driven by instinct I didn't recognize as my own. By a needy itch below the skin, the likes of which I'd never felt before. Before him.
"Wait—" he gasped against my lips, capturing my wrist. And then, marshaling every last drop of willpower either of us possessed, he folded my fingers about his ring. Pressing his Glaith into the palm of my hand.
A squeal tore free of my lungs as the Glaith stole it. Stole everything I'd never known I needed. Slapping me with a wash of freezing numb I hadn't the skills to bypass. Hissing, I broke away, trying to fling the offensive shard of blistering cold into the street.
"Stop," he choked, pulling me with him as he sank to the ground. Back thumping against brick, hands wrapped about mine. Keeping the Glaith secure between us as my pendant dangled from his wrist. Pooling in his lap. "We have to stop before—"
"No!" I snarled, trying to jerk free, to reclaim that inferno and inject it beneath my skin once more. "Who are you to deny me?"
Hot and hard, his hand found purchase on my nape, pressing his forehead to mine. Dark gaze forcing compliance. "Your equal. Now stop—Stop!" he snarled, teeth bared, sweat peppering his skin. "You need to learn control before you lose it and get yourself killed. Or worse. You have no idea the kind of danger you're in, girl."
I shook my head, fingers of my free hand burrowing beneath his collar, thin skin of my knees imprinting on the cobbles between his spread thighs.
But he pressed on before I could utter a word of denial. "I'll teach you that control." His fingers flexed, knotting the fine hairs at the back of my skull, his voice a breathy whisper loud enough for only my ears. "No one knows better than me what you're hiding. What you are."
One hand braced above his heart, the other forced to clutch a ring of Glaith with a foreign family crest, it was my turn to be silent. Trying to think through the haze clouding my brain.
Releasing my neck, he gentled, setting a thumb to my bottom lip. "What's your name?"
"Mm, yes." A dainty cough made us flinch as one, for there, standing at the mouth of the alley were two Tritan ladies, their long, silver-blonde hair tied in elegant knots. Both wearing the silver mantle of a Priestess. "That's what I'd rather like to know."


* * *
There has been so much going on that I am going to bombard you with teasers over the next couple of weeks, but I couldn't WAIT to bring you Myra's book because it is just so amazing. It is simply everything and I am so eager to get book 2 in my hands! Until then, join a HUGE party I am attending tonight in the BRAND NEW Black Light Central group on Facebook. Someone who has joined by the time the party kicks off will win a ONE HUNDRED DOLLAR gift card!! I can't wait to see you there!

Amazon: 1-click now

* * *
Want more of Myra Danvers?

Raised by her awesome parents in Canada's snowy north, Myra learned perseverance from an early age. She learned to speak in third person, via extensive reading as a child, because… well… Northern Canada gets a LOT of snow. And when one isn't snowboarding, building quinzees, or waking up to teddy bears frozen to the floor, one tends to read about places that are warm–even if being cold is preferable to being hot, every-damn-time.
All that reading gave Myra the gypsy bug. So, after college, (where she majored in professional gypsying) she moved to a ski resort in British Colombia to be a ski bum and chase the winter, because the cold was in her bones and it never bothered her anyway. (Points because Elsa of Frozen is her spirit animal?)
But then life caught up with her, as it does, and now she's stuffed full of enough life experience to write until transcendence (where she will be first in line to get a sweet android body and travel the universe until the end of time). So that's what she does, when she's not listening to the voices or taking apart the electronics just to see their insides.

Facebook: https://www.facebook.com/MyraDanvers/
Author Group: https://www.facebook.com/groups/TheDaniverse/
Twitter: https://twitter.com/myradanvers
Website: https://myradanvers.com/