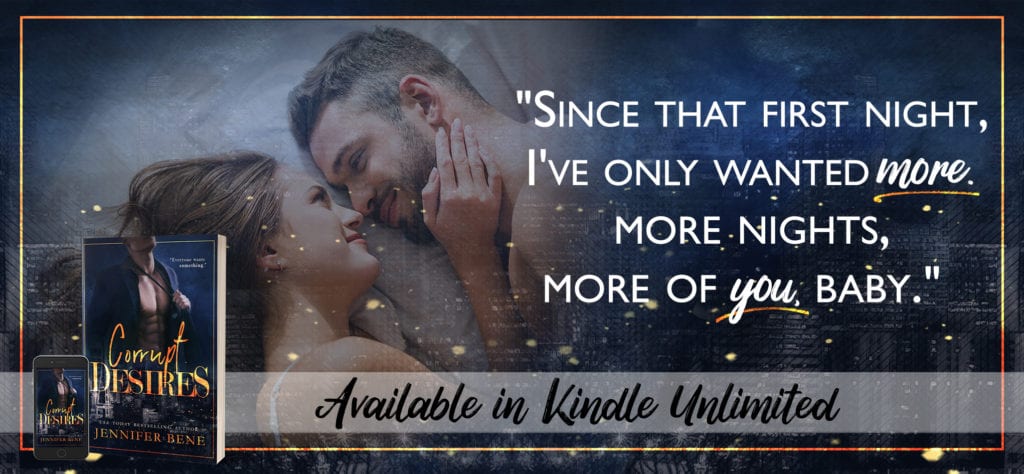 Hey lovelies!
It's finally here and I can't wait to hear what you all think! 'Corrupt Desires' is a contemporary romantic suspense, with a few dark elements (because it's me, obvs.) but our hero is a total romantic swoon-worthy dom… and a badass. No spoilers! It is a standalone full-length novel with BDSM, drama, suspense, and a world of corrupt men that make this fairytale darker than most.
It's on sale for $2.99 for ONLY A FEW DAYS before it goes to full price of $4.99. This is because I made a mistake when booking an ad, but – hey, you get to reap the benefits if your hurry! <3
As always the book is also on Kindle Unlimited, and I'd love for you to email me back once you've read it!
*********
"Jennifer Bene is a master at pulling out your dark and forbidden fantasies from the depth of your soul. This story is so full of emotion and sinful imagery that I couldn't put it down. A five star and highly crafted read." – Alta Hensley, USA Today bestselling author
"A dark and twisted ride filled with every wicked vice; sex, corruption, greed, and violence… with a golden thread of romance which kept me crying out for more." – Zoe Blake, USA Today bestselling author in Dark Romance
*********
Phee knows that girls like her don't get the fairytale…
Falling for a man like Bryant Holbrook is just begging for heartbreak. Rich boys don't look twice at waitresses from the fog, at least not until now. One smart-mouthed taunt and his turquoise eyes are all over her. That cocky, bad boy grin tempting her with the impossible.
It should have stayed a one-night stand.
Now, it's too late.
Phee is pulled into a world of danger and corruption where Bryant must put everything at risk to keep her safe, or risk losing her to keep his father's dream alive.
*This is a standalone full-length contemporary romantic suspense with an intense heroic Dom, drama, danger, and a world of corrupt men that make this fairy tale darker than most. How far would you go for your happy ending?
*********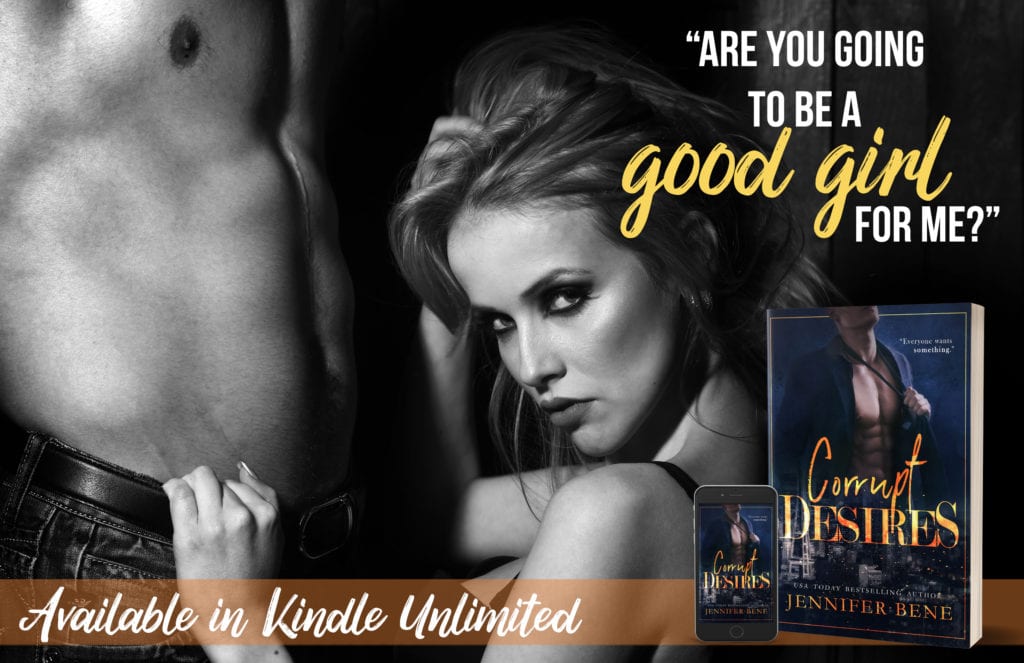 *********
I'm already thrilled by the responses from author friends and my ARC readers, and if you have Facebook I want to let you know about the release party I have coming on the 11th where there will be tons of giveaways and so many of my author friends swinging by. Giveaways are usually open for 24 hours, so don't worry about your time zone!