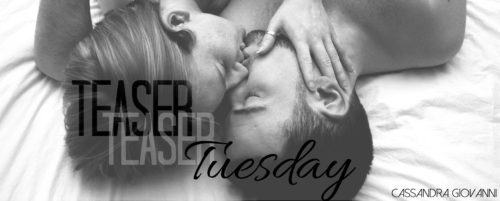 It's #TeaserTuesday and I am so excited to bring you this dark and dirty teaser from the one and only Zoe Blake! She's so fucking sinful and twisted and it makes me love her books in a way that… honestly, I shouldn't. But I feel the same way about the books I write, so no wonder I love her so fucking much! Check out this teaser for Dark Deception and make sure to snag your copy ASAP! Only 99c for a limited time and you know you want a little Paine…
* * * 
She doesn't just want revenge.
She wants him dead.
Mirage is a master jewel thief but tonight she is an assassin.
~*~
His life was ruined by her lies.
Now he will make her pay.
He will have her on her knees, begging for forgiveness.
It's time she learned why they call him, Paine.
* * * 
Teaser
Paine took another step toward her as he reached to unbuckle his belt.
Mirage held out a hand in warning. "Don't you dare!"
Paine whipped the belt free of his jean loops. He then held it between his hands as he took several steps toward her as Mirage quickly retreated.
"I think you like this. Crave it. The fight. The chase. The adrenaline rush when I capture you. Force you."
Mirage's eyes sparked with fury, hating the truth of his words. Her nipples tightened as her stomach clenched. She could feel herself get wet as he stealthily approached. Still she tried to deny it. "It's not true," she responded weakly.
"How do you want it this time, Mira? I already took that sweet cunt and tight ass of yours. I think this time I want your mouth."
"Oh god!" she moaned, resisting the urge to close her eyes and let his dark, dangerous words penetrate to her bones.
Paine lunged for her.
Mirage screamed and ran. Unfamiliar with the layout of the house she ran blindly down one hall, around a corner then into another room. "Fuck!" It was a bedroom, with no exit.
She turned to flee.
Paine was standing in the doorway. He had tossed his shirt aside. A strong muscular chest with thin swirls of black hair. Thick biceps. Wide shoulders. A flat stomach. Mirage devoured every inch… and hated herself for it.
He stepped into the room as he unzipped his jeans.
Mirage grabbed a small figurine which rested on a bureau and launched it at his head.
He deftly twisted his shoulders. The figure smashed against the wall. He lunged again. Grabbing her by the throat he pressed her back against the wall. Kissing and nipping at the smooth column of her neck, he worked his way up to her ear. "Brace yourself, kitten. This is going to hurt."
Mirage couldn't breathe. A light-headed euphoria began to drift over her senses. Finally he relinquished his grip on her throat only to push her to her knees. Taking his belt, he wrapped the thick leather around her neck, pushing the end through the heavy buckle and pulling just tight enough to slightly squeeze her throat. Mirage placed a hand between her legs and rubbed her throbbing cunt.
Paine yanked on the belt. "No touching that pretty little cunt of yours until you finished sucking my cock."
Her eyes lit with defiance. Just to test him, she closed her lips tight, breathing swiftly through her nose in her rising arousal.
Paine reached down and grasped her cheeks. The tips of his fingers pressed in. The delicate skin inside her mouth cut against the sharp edges of her teeth. With a cry she relented and opened her mouth.
"Good girl," he growled.
Releasing his grip on her face but keeping hold of the belt, he reached inside his jeans to pull out his thick shaft.
Mirage felt a trickle of fear curl deep within her chest. He was so big. So thick. She had never really liked giving oral so she had next to no practice. There was no way she was going to be able to satisfy a man like Paine.
"I… don't… I can't….'
"You can and you will. Open your mouth, baby."
Mirage whimpered as the heavy, bulbous head of his cock pushed past her lips.
Her tongue swirled around the tip before he pushed in further. Shifting his hips forward, his shaft slipped unrestricted further into her open mouth. Mirage's chest convulsed as she made a gurgling sound, fighting for breath. Desperately pulling against the restraining belt around her neck, she tried to push her head back but it hit the resistance of the wall behind her kneeling form. His cock filled her mouth, the wide shaft pressing down on her tongue, the bulging tip pushing against the back of her throat cutting off her air.
Paine kept a firm grip on his shaft for another moment before relenting. He pulled free. Mirage fell forward, choking gulps of air into her lungs.
Once again he grabbed the belt and forced her head up. Looking down into her tear-streaked cheeks, he warned, "Take a deep breath."
Panicked, she tried to shake her head but couldn't before he drove his cock into her mouth again. Moving his hips back and forth, he pulsed the head of his cock in short thrusts, hitting sensitive nerves at the back of her throat. She gagged but he refused to relent. Just kept thrusting. Using her. Fucking her mouth.
Mirage's jaw ached from trying to keep her lips open around his thrusting cock. The underside of her tongue felt cut from where it pressed against her teeth. The back of her throat was tender and swollen, the muscles tired from contracting.
Her resistance was weakening. He pushed deeper into her throat, through the thrumming in her ears she could he him groan.
Paine pulled out of her mouth giving her a chance to catch her breath.
Leaning down, he wiped the tears from her cheeks and the spittle from her chin. Brushing the hair from her eyes, he said "God damn, baby, you've never looked more beautiful. I've fantasized about having you kneeling before me, your mouth open and awaiting." His breath came in ragged, harsh gasps.
Mirage felt a sick pleasure at the raw lust and truth to his words.
"You've taken half my cock. It's time to take the whole length down that pretty throat of yours."
Mirage started to shake her head vigorously unable to speak. Her mind buzzed with conflicting emotions. She loved how powerless and dominated she felt as he forced his cock on her. The harder he bent her to his will, the fiercer, wilder, her response. It was an adrenaline rush and like all good criminals she was an adrenaline junkie.
Her mind screamed that it was wrong to feel this way, she tried to fight against her body's rising reaction.
"I love how your dark eyes glisten with tears each time my head hits the back of your throat," he growled as he gave the belt around her neck a slight tug.
An unwanted thrill shot through her body at his heated words.
Paine forced his cock once more into her mouth. The back of her head bumped against the wall.
The vibrations of her sobs and choking made him growl and thrust harder. He pushed the top of her head down and forward with his left hand as he held the soft length of the belt around her neck with his right.
Paine prodded the tip against the back of her throat. Using more pressure, he broke through her body's natural reflexes and forced his way in deeper into the tight clenching heat of her mouth.
Her throat felt like it was on fire. She couldn't breathe. Twisting and wrenching her arms, she tried to push at his strong thighs, to somehow dislodge him, instinctively wanting to fight him off.
"Stop!" he thundered.
Mirage immediately stilled, her fear of him overriding her need for breath.
After a few powerful thrusts, he pulled out, allowing her a gasping breath before plunging in deep again, crushing her nose against his abdomen.
"That's it kitten, swallow my cock whole, take it all," he ground out.
Changing the position of his hands, he held onto the sides of her head. "I'm going to come down your throat," he warned before forcing her head up and down onto his cock with increasing speed.
Mirage was powerless as he ruthlessly used her mouth for his own needs.
Paine grabbed the base of his cock as he stilled with it lodged down her tortured throat. Throwing his head back, the muscles in his neck bulged as he let out a satisfied roar of completion.
Mirage fell back on her heels. The taste of him in her mouth.
"Your turn now."
Paine grabbed her under her arms and lifted her up. Placing her body on the bed, he lifted up her arms and removed her t-shirt. The leather belt fell back down, lying heavy between her breasts. He gently pushed her shoulders till she fell back among the covers. He then swiped off her yoga pants, as usual she wasn't wearing any panties. Kicking off his jeans he joined her on the bed. Lying on his back, he lifted her pliable body till her knees straddled his face.
"Oh, I… I've never…."
"Shhh….I want to taste you. I want to feel your thighs clench against my head as you come."
Each time he spoke, the soft vibrations of his deep voice, sent tremors over her cunt.
He parted her slick folds with the tip of his tongue and teased her clit.
"Oh god!" she cried out as her fingers speared into his soft hair, pulling the wavy strands, crushing his head between her legs.
He continued to tease her with his tongue. Swirling and tasting. Using his hands to pinch and pull at her erect nipples. Before running them down her back to grasp her ass and push her harder against his mouth.
Mirage's head fell back as her thighs pressed in. She could feel the pressure build. At that precise moment, Paine pulled on the belt still wrapped around her neck. The thick leather squeezed tight. She strained to breathe. Her fingers clawed at the strap but he just pulled tighter. Her eyes fluttered shut as her cheeks suffused with color before going pale. She felt weightless. Her head swam. She was floating. Her whole body jerked as she came. Wave after wave of color and sound rushed over her as the last vestiges of air left her lungs.
Then everything went black.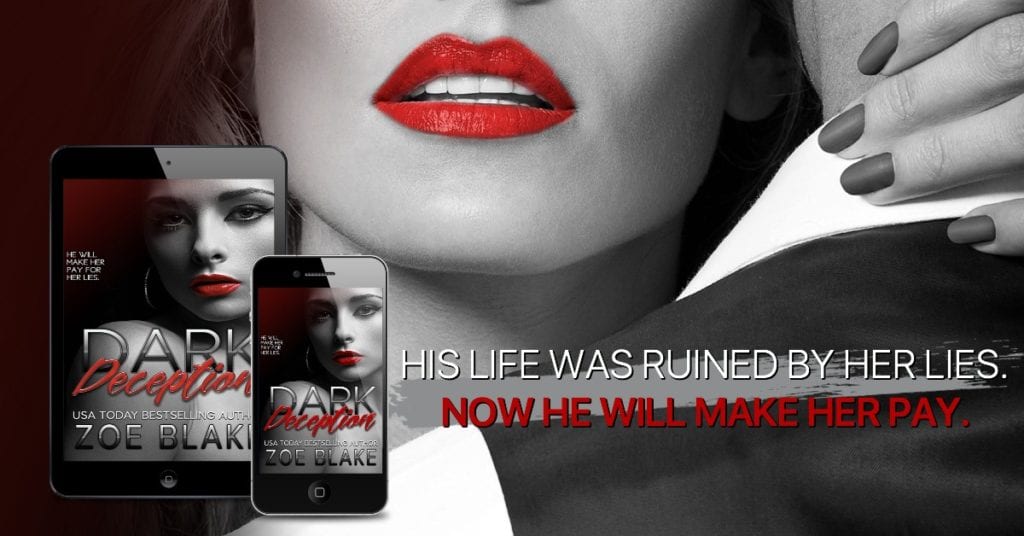 * * * 
Holy hotnessssss!!! I love how fucked up Zoe's mind is, it makes mine feel more normal. XD I asked her about it and she said that the 99c price was for a limited time only, so if you want to read this, make sure you grab it quick!
* * * 
Want more of Zoe Blake?
Zoe Blake is a USA Today and international best selling author of dark romance. We are all attracted to the forbidden. Addicted to the rush we get from reading something naughty…something kinky. We love to lose ourselves in the fantasy. The powerful lord who sweeps the lady away to his remote estate to ravish her. The cowboy who takes the sassy city girl over his knee to teach her a lesson. The devilishly charming pirate who seduces his beautiful captive. I write those dark fantasies.