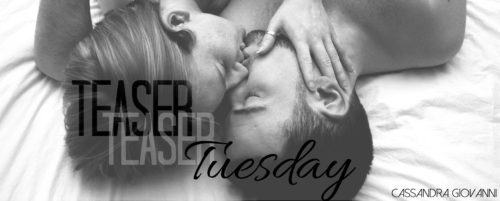 It's #TeaserTuesday and I'm thrilled to be bringing all of you lovelies some HOT excerpts from the upcoming Alien Alphas boxset which has so many of my favorite author friends in it! <3 Kicking it off is my nighthawk, Sara Fields, and her smoking story 'Sold to the Enemy'! Just check out the teaser below, and be sure to pre-order this megaset of 23 hot sci-fi stories for just 99¢!!
* * *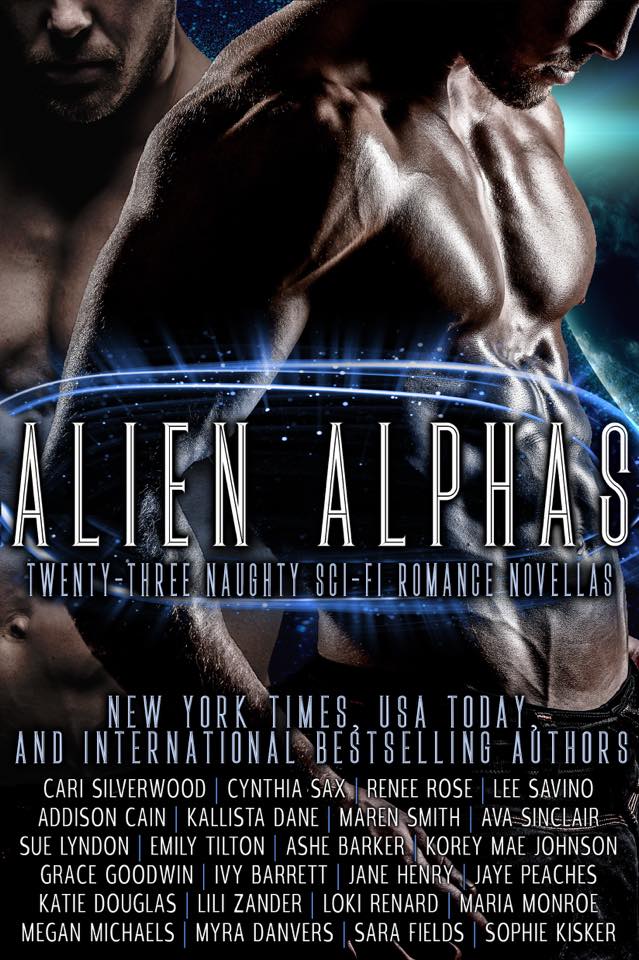 Alien Alphas (Twenty-three naughty sci-fi romance novellas)
Fierce warriors. Savage barbarians. Powerful warlords.
All ready to claim their mates.
Alien Alphas is a collection of panty-melting sci-fi romances featuring dominant alien heroes, penned by New York Times, USA Today, and international bestselling authors. This decadently naughty box set includes twenty-three ALL-NEW, stand-alone novellas full of hot alien alpha males, breathless passion, and reluctant surrender. Take an exhilarating trip beyond the stars with this limited time only bundle that's sure to leave you turning the pages late into the night.
Featured authors: Cari Silverwood, Cynthia Sax, Renee Rose, Lee Savino, Addison Cain, Kallista Dane, Maren Smith, Ava Sinclair, Sue Lyndon, Emily Tilton, Ashe Barker, Korey Mae Johnson, Grace Goodwin, Ivy Barrett, Jane Henry, Jaye Peaches, Katie Douglas, Lili Zander, Loki Renard, Maria Monroe, Megan Michaels, Myra Danvers, Sara Fields, and Sophie Kisker
* * *
Sold to the Enemy by Sara Fields
Captured by enemy forces, Commander Aubrie Kent is imprisoned, sold at auction, and purchased as a slave by the leader of the very planet she was sent to attack. He vows to break her and claim her as his own, but can he command her heart? Will she let him?
* * *
Teaser
His dark eyes found hers again, and she stilled. Despite her fear, her nipples hardened and her thighs shook, dampening with her arousal with every passing moment. Lifting her chin, she reminded herself to be courageous and brave, to represent Earth as a strong entity, no matter how it ended for her.
"Who are you?" she asked boldly, attempting to hide the shakiness in her voice by speaking as courageously as she could.
He smirked, narrowing his eyes back at her. His forehead wrinkled as he studied her, his eyes changing from a gray to a tumultuous red color.
"I'm only the leader of the Venassathi forces that you attacked. As such, I am well within my right to claim you. You see, my species has a special way to punish criminals. You're to become my slave, to do with as I see fit," he said softly but loud enough for her to hear plain as day.
Her eyes widened. He couldn't be serious.
"Sold. Please, come claim what is yours, Commander Edagon," said one of the aliens beside her.
Aubrie turned to run but saw nowhere to go. Clawed fingers reached out and grabbed her as another alien looped a long rope around her neck.
Gingerly, Edagon took the end of the rope in his hands and gently jerked her toward him. His strength knocked her completely off-balance and she fell into his arms. Then he grasped her chin, lifting it upward to face him.
Dark and stormy eyes met hers as he grinned at her.
"You're mine now. I own you. Got it?"
She swallowed. There would be no escape for her. She was doomed.
* * *
Enticed? I know you are! Sara Fields isn't the queen of sci-fi naughty romances for no reason! And there's plenty more where this came from, lovelies. Make sure to keep coming back all week for more Alien Alphas sexiness, and don't forget to pre-order while it's only 99¢!
AMAZON: 1-CLICK NOW!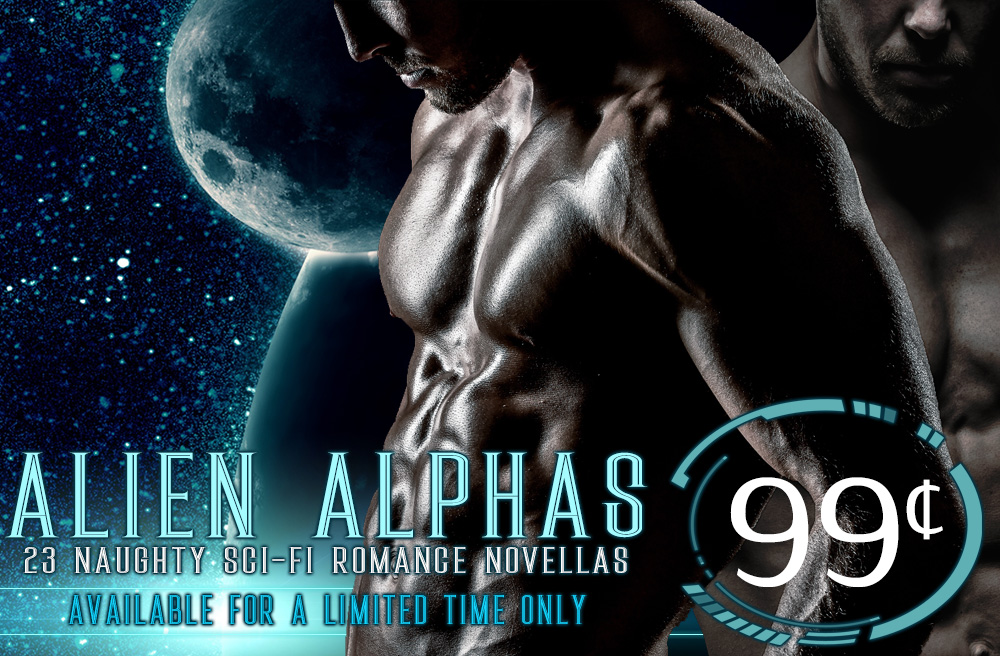 * * *
Want more of Sara Fields?
Sara Fields is an international bestselling romance author with a proclivity for kinky things, especially those centered in NAUGHTY, FANTASY, and ROMANCE. If you like science fiction, fantasy, menage, age play, pet play and other kinky filthy things, all complete with happily-ever-afters, then you will enjoy her books.