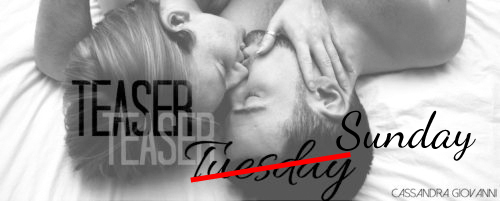 Did you really think I'd wrap up this spectacular week of Alien Alphas teasers on #TeaserSunday without gracing you with a sneak peek of Addison Cain's upcoming release 'Strangeways'? I have to tell you, this story is an amazing example of Addison's ability to flex between styles and genres with perfect ease. It's in first person, it's emotional, but still dirty and twisted (in a good way). I feel so lucky to have this lady as a friend, because she always lets me read through her stories and I get gleeful every time! I hope you feel the same way, lovelies!
* * *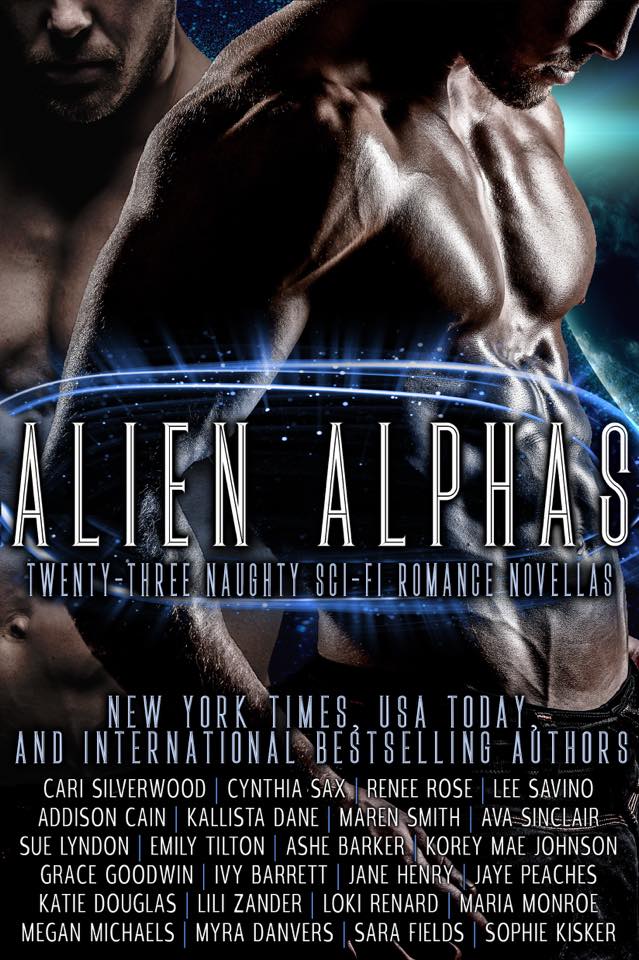 Alien Alphas (Twenty-three naughty sci-fi romance novellas)
Fierce warriors. Savage barbarians. Powerful warlords.
All ready to claim their mates.
Alien Alphas is a collection of panty-melting sci-fi romances featuring dominant alien heroes, penned by New York Times, USA Today, and international bestselling authors. This decadently naughty box set includes twenty-three ALL-NEW, stand-alone novellas full of hot alien alpha males, breathless passion, and reluctant surrender. Take an exhilarating trip beyond the stars with this limited time only bundle that's sure to leave you turning the pages late into the night.
Featured authors: Cari Silverwood, Cynthia Sax, Renee Rose, Lee Savino, Addison Cain, Kallista Dane, Maren Smith, Ava Sinclair, Sue Lyndon, Emily Tilton, Ashe Barker, Korey Mae Johnson, Grace Goodwin, Ivy Barrett, Jane Henry, Jaye Peaches, Katie Douglas, Lili Zander, Loki Renard, Maria Monroe, Megan Michaels, Myra Danvers, Sara Fields, and Sophie Kisker
* * *
Strangeways by Addison Cain
Their invasion of our world was nonviolent, seamless. But they have come to conquer and take who they will. We don't have a choice. They can make us like it. They can make us desire them. They can make us do anything they want.
* * *
Teaser
The first time he'd screwed me, he'd marched me through my door by the elbow. Dirty uniform aprons littering the floor had been ignored, the pair of us walking over abandoned pizza boxes and fast food wrappers. Once at my lumpy bed, he'd bent me forward, ass up, still clothed.
He'd told me to stay.
I'd never had a man talk to me like that… or flip up my skirt, pull my panties down, and inspect me. And that's exactly what he'd done. Kneeling, he'd leaned up close, tracing his fingers down the shape of my labia. He'd spread them apart to look deeper, and… I should have been mortified.
It's not like I had expected a tryst. Heck, I was sweaty after the morning shift and wearing an old pair of panties.
It didn't matter. Phi had complimented my scent, shape, and even posture profusely.
And then he had thrust in, right there, just like that. Both of us dressed, my cheek to the mattress. Hell, I still had my shoes on.
And I… I had liked it.
It wasn't until my first orgasm that he'd altered position, undressing us both, and laying me back to take me face to face like a lover.
That was the first time I'd seen his unclothed body… and the part of him he'd put inside me.
Absently as he'd slipped it back in, I'd wondered if they always started fucking an earth woman from behind… so we might know how good that thing could feel and not scream when it waved our way.
And it had felt good. Better than good.
No one in my past had ever gotten me so worked up. Maybe it was the fact Phi's genitals could change shape. Maybe it was the ring of short waving tentacle-like protrusions around it that stimulated clitoris, labia… anus.
Maybe it was that he knew how to fuck.
Earth men were terribly lazy in bed.
He'd thrust in, and noises I'd never made squeaked out unbidden. Those little fingers around his cock, they teased and stroked, as if he could control each one of them no matter the pace. Two of those tentacles had rolled my clit between their slippery, grasping tips. Legs trembling uncontrollably, I'd come… gasping.
* * *
Interested? I can tell you, I definitely was, and the story only gets more fascinating and twisted from here. Addison somehow wraps an entire new world up in such a short, concise package, but as always she ropes you in and doesn't let go. Also, it's fucking hot, no matter how guilty you feel reading it! Alien Alphas is still up to pre-order for only 99¢ and then it goes live on January 16th!
AMAZON: 1-CLICK NOW!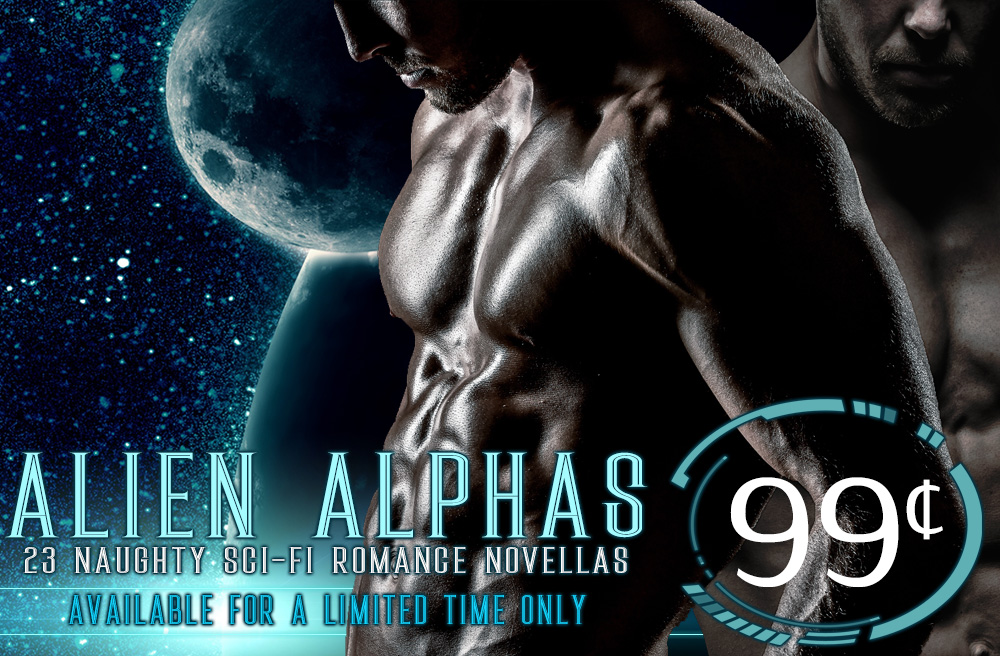 * * *
Want more of Addison Cain?

Addison L. Cain is a USA Today bestselling author who was born in sunny California, but found herself drawn to dwell in older, history-rich places. Japan, Ireland, Qatar, and now Washington DC,Addison is always on the move, always eager to immerse herself in new cultures and people. Her stories reflect the antiquities she loves: deep and sometimes very dark. Driven to push her characters beyond the pale, Addison's books are not for the faint of heart.
An alumni of California State University Fullerton, she earned a degree in Japanese and spent years in Asia studying indigenous Japanese religion. Primeval forests and worn pathways have led to her obsession with gardening. Her Great Dane approves, loping around the yard and getting into mischief. Unfortunately the cat has to watch from a window, and because Addison is a total sucker for his sad golden eyes, he gets hours of belly rubs and too many treats.