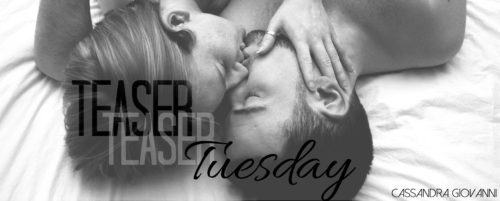 I am so thrilled to bring you guys a snippet from Cari Silverwood's latest release in 'The Machinery of Desire' series, and I have to tell you lovelies just how much I adore her books. They're always so hot, in a vicious way, and the world of the Mekkers (the people who rule this world) are SO GOOD. I wish I could just crawl into her mind sometimes. I was lucky enough to get to read 'Claimed Possession' and I wrote an editorial review for her, just check it out:
"Following up a truly spectacular book that introduced us to the world of the Mekkers, Silverwood brings us a different point of view with 'Claimed Possession' that takes you on a whirlwind and sexy escapade through this universe. You'll be gasping and screaming through the last third, and totally grateful you went on the ride! 5-stars through and through!" – Jennifer Bene, USA Today bestselling author
There's a hot sneak peek down below, and then you can go ahead and grab a copy for yourself!
***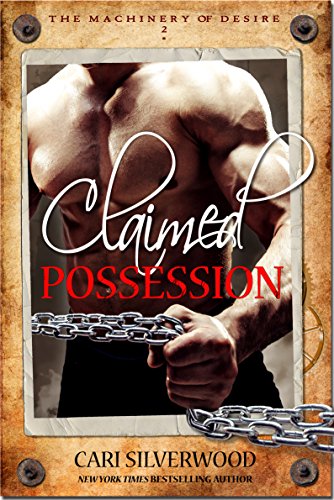 Claimed Possession (Machinery of Desire Book 2)
When she first meets Sawyer, her fear of him makes Aribelle do something foolish – she orders her men to cut off his balls. This is not an auspicious beginning.
In spite of her castration notions, when a Scav warband comes calling he saves her life. Ex-special forces, calculating, and slow to anger, Sawyer is also slow to cool down. Aribelle has definitely riled him.
His plan: to rise above slavery, to become a big man in this strange new world, and to find his sister, Fern.
As for Aribelle, she owes him and he intends to cash in the debt. She's his, no matter how she much she wriggles and squirms.
With war brewing, with a JI-mech almost dying at his feet, and with a girl to claim, things are about to get interesting for this one human man in a world of warriors, mechlings, and the landships of the Swathe.
***
Teaser
Minutes earlier, he'd have thrashed her with a branch torn from a tree, not a soft belt. His anger had been driving him to administer extreme punishment.
Only, yeah, she was actually his.
That new fact turned things the wrong way up.
His words: never owned anyone echoed right down to his cock. To his morals. To who he had been.
Plus, Sassik was right. Anyone with guts would have done what she did. He'd blow everyone here to pieces if it meant he could escape slavery.
"What are you doing?" She turned her head slightly.
"Quiet," he snapped. "I'm thinking."
And with those few words, she was quiet.
Obedience. He smiled. So, his dilemma was what? He knew he did not want to let her go. Damn, he might cry if he had to do that. Saw grinned. On the spot of owning a woman, he was tussling with his outmoded, archaic, and dead-in-the-water conscience.
If not him…someone else would step up. Fuck that.
He'd thought he'd adapted to this place, become jaded and used to people being slaves or dying on a whim.
This was a dog-eat-dog world. Time to become one of the dogs.
After all…and he smiled at his own analogy…only the dogs got to fuck the bitches.
He rose, feeling the wounds awaken, the pain.
Earth morals were for Earth.
He limped to her with the belt still in hand, her belt. He raised it high and placed the loop of over her head, slowly sliding it down, pausing over her eyes, at her nose then moving down until he reached her mouth, where he wriggled it between her lips. "Open."
He felt the hesitation in her, but he was crowding her from behind with his body, and she was trapped. He could force her mouth open and she knew this.
She could try to resist. It just meant nothing.
When the belt moved under his hand, he saw she'd opened wide enough for the leather to slip between her teeth. So easily, he found himself happy in a quiet triumphant way. The wounds she'd caused him only vindicated his actions.
He tightened the belt, his fist gathering it at the back of her neck, until it pulled into the corners of her mouth. He waited then, listening to the tiny sounds of her trying to breathe around the belt, watching her…all her small movements.
He'd teach her to obey without question.
The things he could do to a girl he owned.
She might not want to be his, but she was.
She might try to knife him, might aim to kill him and escape. He'd overcome, with time and patience and a sensible use of restraints, rewards, and punishments.
One obstacle only, really. He had to break her of this strange power she had over men.
He plastered his bloody palm over her eyes. Belt in mouth, hand over eyes, it only added to her beauty, seeing her this overcome by his force.
"If I'd asked," he whispered, "Zarr would've given me any slave girl. After all I gave him the mech. But I wanted you. You're going to be like conquering Everest – and I know you don't know what that means." Her eyelashes fluttered against his palm, and her mouth worked, but he only held her tighter. "When I'm done with you, you're going to crawl to me when called. You're going to suck my cock when I say. You will be my pretty sex doll."
Her breathing roughened, and she attempted to talk. He chuckled.
"Was that a death threat? Promise? You are so innocent looking with your neat white hair and bouncy tits. You fooled Sassik, but there you were before, trying to obliterate me with a rocket. That I figure gives me permission to do what I want to you. Once I heal, we are going to have some long conversations involving me, you, and things shoved up your asshole."
***
Ohhhhh I loved this story so much, and I know you will too! It's so damn hot, and clever, and the world is so rich that you can't help but fall into it. I know you're going to love it as much as I do, and although I'd highly suggest you read the first book so you better understand the world of the Mekkers, it's not necessary. Tell me if you read it so we can both fangirl!
Amazon: 1-click it now!
***
Want more of Cari Silverwood?
Cari Silverwood is a New York Times and USA Today bestselling writer of kinky darkness or sometimes of dark kinkiness (and sometimes fantasy such as the Magience world books), depending on her moods and the amount of time she's spent staring into the night. When others are writing bad men doing bad things you may find her writing good men who accidentally on purpose fall into the abyss and come out with their morals twisted in knots.