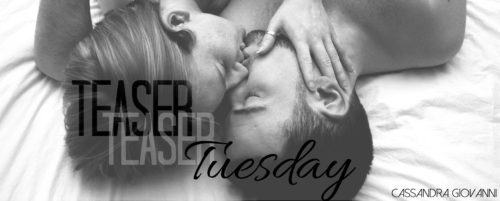 Ohhhh, lovelies! I've got another sexy sneak peek of a story from the 'Royally Mine' boxset coming out next week! Today is Livia Grant's 'Royalty, American Style' and I loved reading this fun story with her fun twists! There are 21 other hot stories of naughty princes and devious royals, and Royally Mine is available for pre-order for only 99¢, so don't miss your chance!
***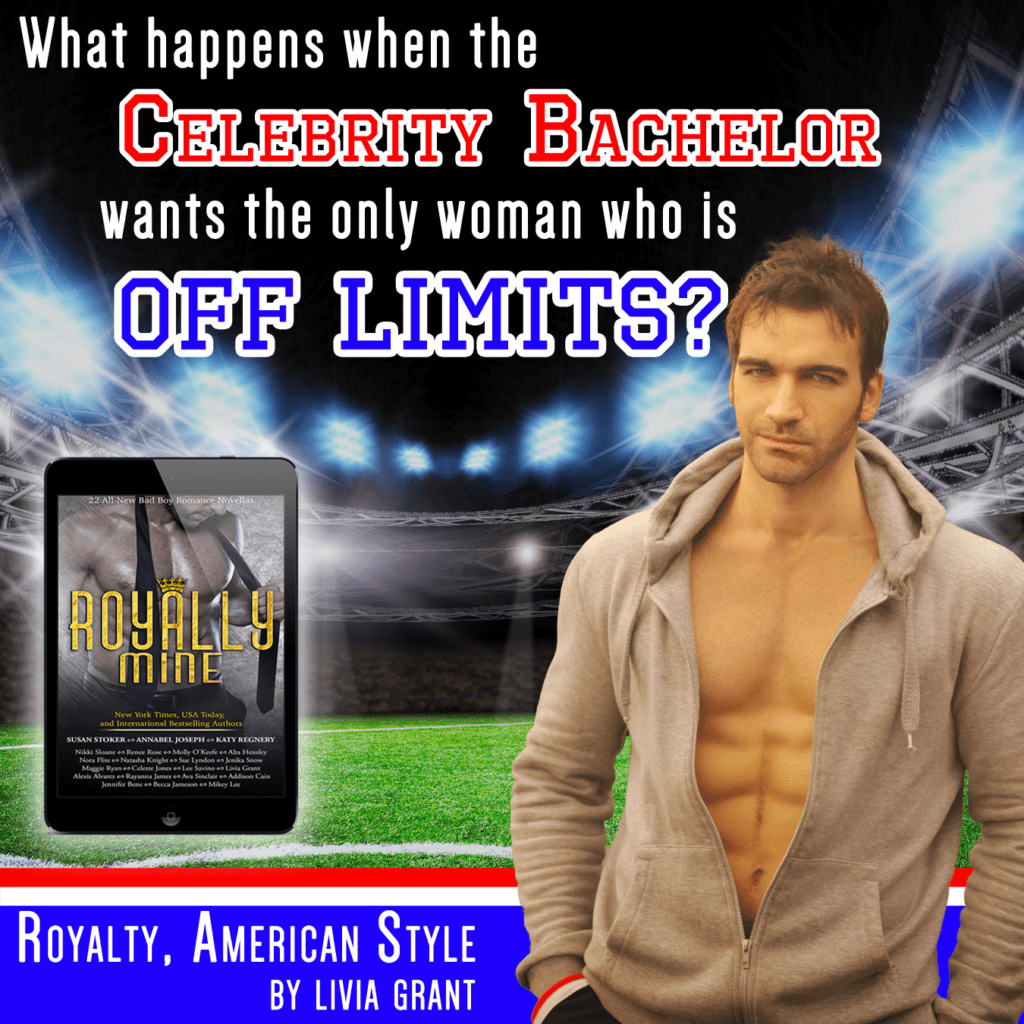 Royalty, American Style (Royally Mine Boxset)
Playboy Colton King is American royalty… sports royalty that is. The MLB all-star is also the newest millionaire bachelor in an R-rated cable reality show. Six gorgeous women are prepared to do anything to win him as their prize. So why does he only want the one woman on the set he's not supposed to have?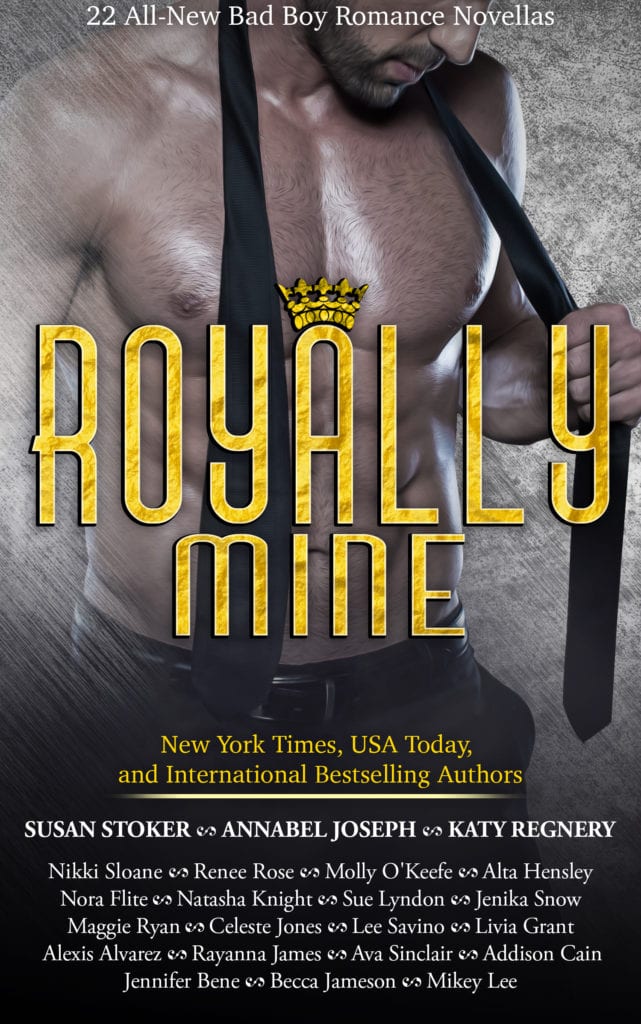 Royally Mine (boxed set blurb)
Powerful kings. Dirty-talking princes. Insatiable dukes.
They're ready to rule your heart.
Royally Mine is a sexy collection of bad boy romances featuring HOT royal heroes, brought to you by twenty-two New York Times, USA Today, and international bestselling authors. This deliciously naughty bundle of ALL-NEW standalone novellas stars panty-scorching kings, princes, and dukes who are used to being in command. Charge up your e-reader, clear your schedule, and put on your best tiara, because these royal bad boys are ready to conquer your heart while making you blush oh so hard.
Featured authors: Susan Stoker, Annabel Joseph, Katy Regnery, Nikki Sloane, Renee Rose, Molly O'Keefe, Alta Hensley, Nora Flite, Natasha Knight, Sue Lyndon, Jenika Snow, Maggie Ryan, Celeste Jones, Lee Savino, Livia Grant, Alexis Alvarez, Rayanna James, Ava Sinclair, Addison Cain, Jennifer Bene, Becca Jameson, Mikey Lee
Publisher's Note: The stories included in this smoking hot box set are MF and MFM pairings. Some contain kink. All will leave you breathlessly panting for more.
* * *
Teaser
"Listen, lady, I don't know who the hell you are, but I'll ask again. Have I done something to offend you?"
She sailed past him, anxious to get her bags and hide in her room. "It doesn't matter who I am. Thanks for the help with the light." She hoped her brisk comment would send him on his way.
She wasn't so lucky. She'd just gotten to her car when she felt his hands on her arms, spinning her around until her back was jammed against the window. He crowded her, stopping shy of actually touching her. He was luckily a good six inches taller than her, giving her the perfect excuse to stare at his chiseled chin instead of into his eyes as she tried to defuse the situation.
"Listen, I'm just tired, okay? I drove out from the city, had to work all day and now I need to get my stuff upstairs and unpacked, so I can plan out everything for tomorrow." She stopped short of apologizing because—well—she wasn't sorry.
Was it her imagination or was he leaning closer? She jumped when his index finger lightly touched her chin, lifting her face until she had no choice but to acknowledge him. Her breath caught. He was more handsome in person than in any of the thousands of pictures on the Internet. For the first time, she had an inkling of why so many otherwise intelligent women might lower themselves to be used by the guy and then thrown away. It was a good thing she was stronger than that.
"I'm Colt."
"Duh."
That made him smile which only made him more good-looking… virile… suave… She shook her head as if to clear the unwanted thoughts with a reboot.
"Now. Let's start again. I'm Colton King, and you are?" His question hung in the air.
Oh for crying out loud, they'd be here together for six weeks. There was no way he wouldn't figure out who she was. "I'm Harper Gardener. I'm the chef they hired to cook for the cast and crew for the next six weeks."
It was a good thing her car was propping her up, because the hug he scooped her into had a way of making her knees weak.
"That was the best damn mushroom ravioli I've had. It was even better than Georgio's in the Italian Village."
Holy shit. What were the odds?
"Actually, I would argue that it was exactly like the dish from Georgio's."
"You've eaten there?"
"No, I got fired from there. It was my dish."
"What? I won't be able to get it any more when I'm in town?"
So typical, looking out for himself. "I'm so sorry my career's demise will be an inconvenience for you."
"Okay, I guess I deserved that one. Why the hell would you get fired? You have skills."
"Apparently not the right ones." When he waited expectantly for clarification on her cryptic answer, tears crept into her eyes as she added vulnerably, "George and I worked together… lived together. I thought we might even get married one day, but that was before he decided to dip his nib in the new girl. Suddenly, I'm out of a job. An apartment. So yeah, I'm a little angry at men in general right now."
***
This story is kinky and delicious and so much fun, and I know you'll all love it! It wraps up this boxset with a bow as the last story (and mine is just before it)! The good news is that Royally Mine is on pre-order for 99 cents, and you can get it everywhere!
Amazon → http://amzn.to/2u1nBa4
iBooks → http://apple.co/2u6yuZo
Nook → http://bit.ly/2uFaeud
Can't possibly wait until August 22nd? You can get your hands on it RIGHT NOW! Purchase the boxset on two retailers above and you can get the entire Royally Mine boxset early! Just spend $2, keep your receipts handy, and then fill out this form over here, lovely!
Not only is it on sale before it goes live on August 22nd, but there are also a TON of exciting giveaways happening around this boxset that I want to make sure you lovelies get the chance to enter & win! <3
***
Want more of Livia Grant?
USA Today bestselling author Livia Grant lives in Chicago with her husband and two sons… one a teenager, the other a furry rescue dog named Max. She is blessed to have traveled extensively and as much as she loves to visit places around the globe, the Midwest and its changing seasons will always be home. Livia started writing when she felt like she finally had the life experience to write a riveting story that she hopes her readers won't be able to put down. Livia's fans appreciate her deep character driven plots, often rooted in an ensemble cast where the friendships are as important as the romance… well, almost. She writes one hell of an erotic romance.