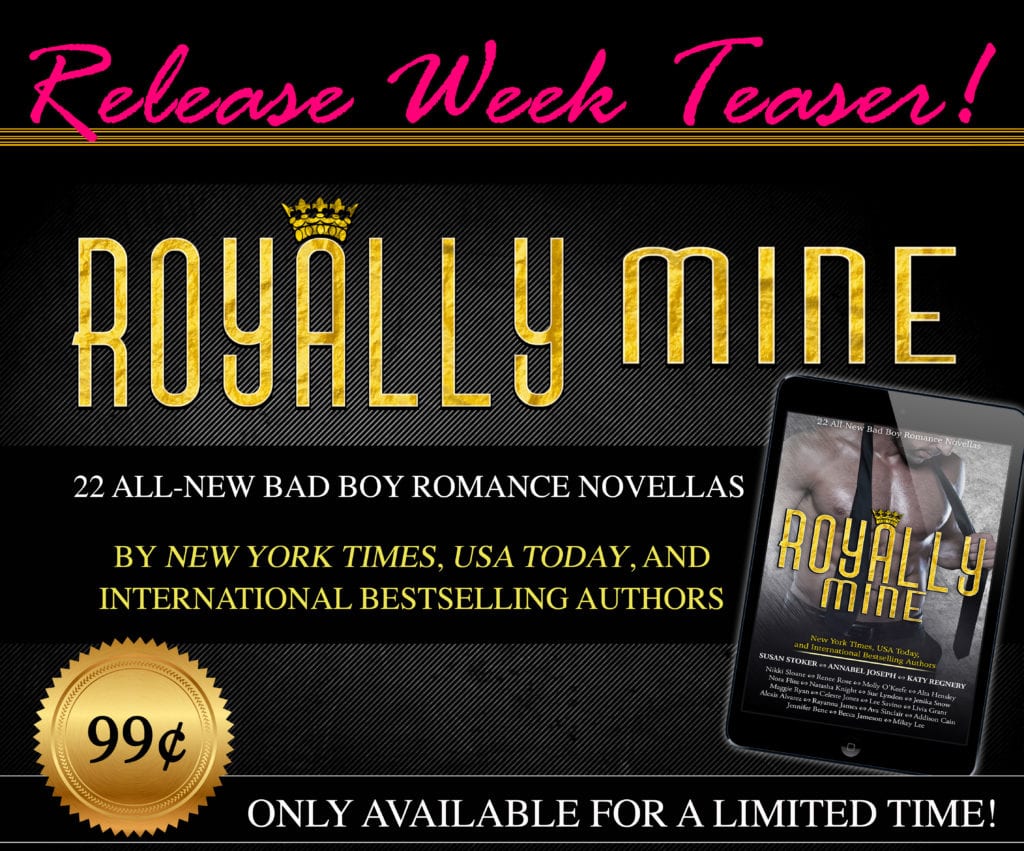 Instead of just "Teaser Tuesday" this week, I've given you one every day from this fabulous boxset to celebrate our release week!! BUT TODAY IS THE LAST DAY! 'Royally Mine' is LIVE and waiting for you to devour all 22 sexy, royal bad boys! Good news if you haven't snagged a copy yet, you can still get Royally Mine for just 99¢ but only through TONIGHT! So, hurry hurry!
As one last temptation, I've sharing a naughty excerpt from 'Dancing King' by Rayanna James! It's a sinfully hot story, and I know this teaser is going to give you just enough of a peep show to lure you in…
***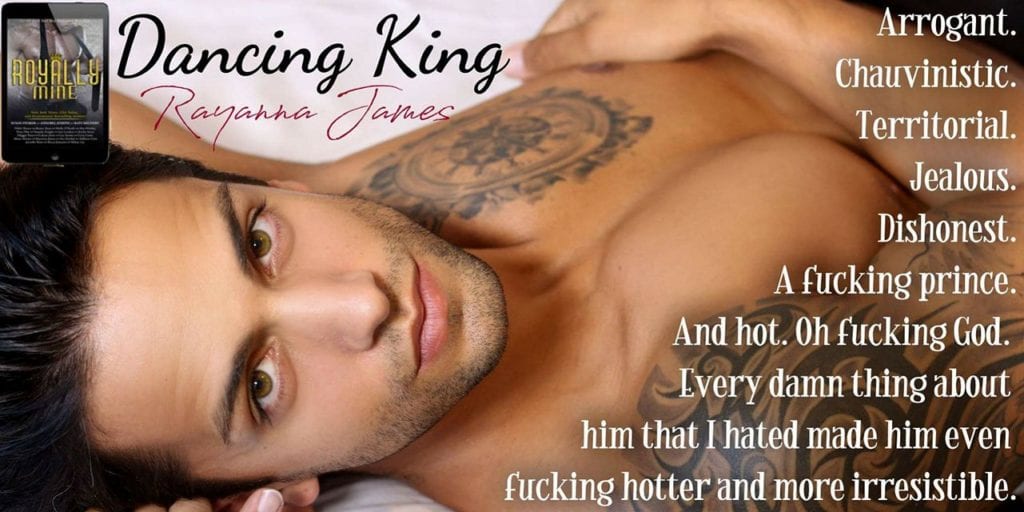 Dancing King (Royally Mine boxset)

I fell in love with a stripper. And then he became a king.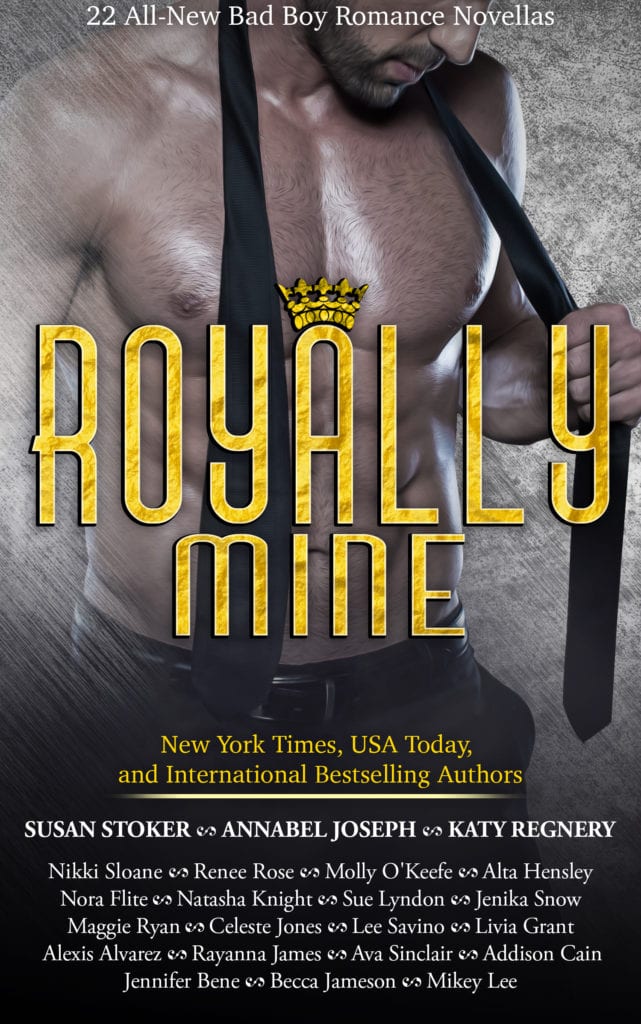 Royally Mine (boxed set blurb)
Powerful kings. Dirty-talking princes. Insatiable dukes.
They're ready to rule your heart.
Royally Mine is a sexy collection of bad boy romances featuring HOT royal heroes, brought to you by twenty-two New York Times, USA Today, and international bestselling authors. This deliciously naughty bundle of ALL-NEW standalone novellas stars panty-scorching kings, princes, and dukes who are used to being in command. Charge up your e-reader, clear your schedule, and put on your best tiara, because these royal bad boys are ready to conquer your heart while making you blush oh so hard.
Featured authors: Susan Stoker, Annabel Joseph, Katy Regnery, Nikki Sloane, Renee Rose, Molly O'Keefe, Alta Hensley, Nora Flite, Natasha Knight, Sue Lyndon, Jenika Snow, Maggie Ryan, Celeste Jones, Lee Savino, Livia Grant, Alexis Alvarez, Rayanna James, Ava Sinclair, Addison Cain, Jennifer Bene, Becca Jameson, Mikey Lee
Publisher's Note: The stories included in this smoking hot box set are MF and MFM pairings. Some contain kink. All will leave you breathlessly panting for more.
* * *
TEASER
God, he was an asshole. After Brian, he had seemed like a breath of fresh air, but now I knew he was everything I needed to avoid.
Arrogant.
Chauvinistic.
Territorial.
Jealous.
Dishonest.
A fucking prince.
And hot. Oh fucking God. Every damn thing about him that I hated made him even fucking hotter and more irresistible.
He was stripping now, out of the fancy clothes he had worn to meet his father. I wanted to get up and run out of his room. To tell him it wasn't normal to take off your clothes in front of strange women who didn't happen to be waving dollar bills in your face.
I also wanted to lick him. His hard dark abs came into view, and all of my self-righteous anger threatened to fade away into nothingness. How was I supposed to focus on all the reasons I should hate his fucking guts when he stood in front of me looking like that?
***
Sooooo tempting, right? A prince… and a stripper? That's got to have a hot story behind it, and I know you want to find out! Remember, you can still get it for 99¢, but TODAY IS THE LAST DAY BEFORE THE PRICE GOES UP! <3
Not only has it been on sale all week, but there are also a TON of exciting giveaways happening around this boxset that I want to make sure you lovelies get the chance to enter & win! (Hurry and check these because I think they all end today or tomorrow!) <3
***
Want more of Rayanna James?
Rayanna is a coffee drinking, wine loving, sushi obsessed, knee sock fanatic who works her passions into every story she writes. She resides in Southern Utah with her husband, 2 kids, mother, grandfather, 2 dogs, and a lizard named Leo.
In her spare time, she enjoys celebrating life with good food, good drinks, and good friends.
She also writes kinky romance under the pen name Rayanna Jamison.