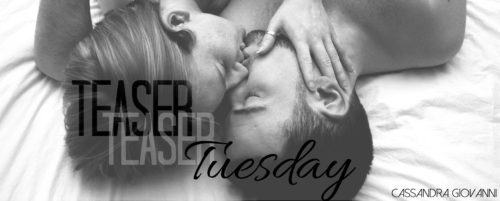 The good news is that even though I've been in writer's block hell, my lovely author friends have not. Sara Fields (my nighthawk) has released another hot, sci-fi menage spanking book that any fan of the genre should be excited to snag a copy of! Don't believe me? Just check out the blurb and hot teaser below!!
***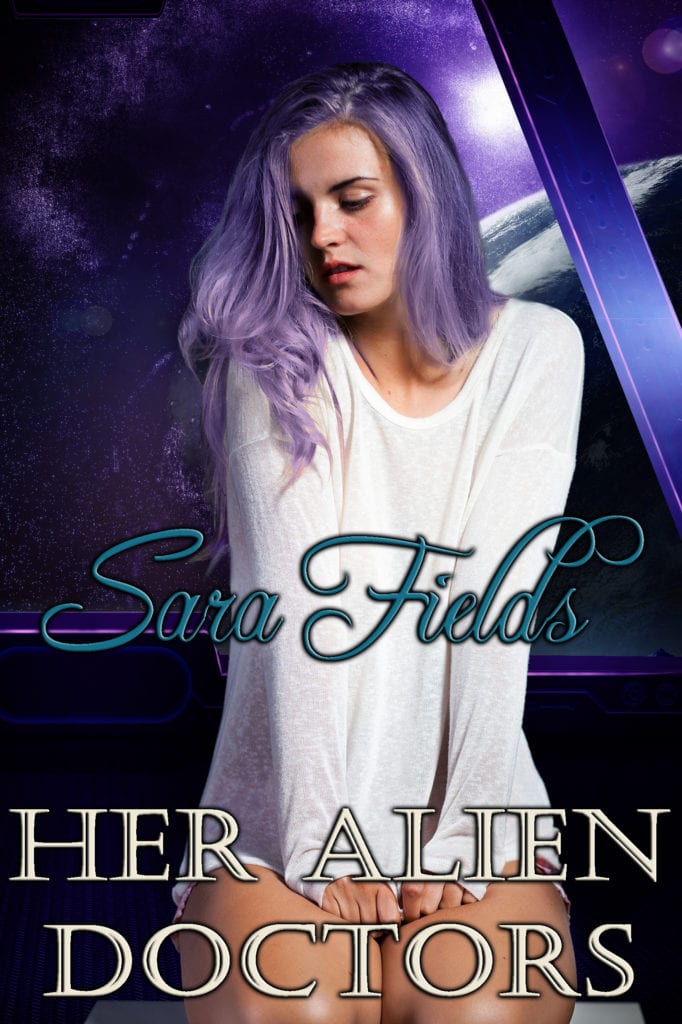 Her Alien Doctors
After nineteen-year-old Jenny Monroe is caught stealing from the home of a powerful politician, she is sent to a special prison in deep space to be trained for her future role as an alien's bride.
Despite the public bare-bottom spanking she receives upon her arrival at the detention center, Jenny remains defiant, and before long she earns herself a trip to the notorious medical wing of the facility. Once there, Jenny quickly discovers that a sore bottom will now be the least of her worries, and soon enough she is naked, restrained, and shamefully on display as three stern, handsome alien doctors examine and correct her in the most humiliating ways imaginable.
The doctors are experts in the treatment of naughty young women, and as Jenny is brought ever closer to the edge of a shattering climax only to be denied again and again, she finds herself begging to be taken in any way they please. But will her captors be content to give Jenny up once her punishment is over, or will they decide to make her their own and master her completely?
***
Teaser
She seriously needed an orgasm.
Dean stared back at her, his hazel eyes dark, commanding and thoroughly intoxicating. Her heart pounded in her throat as she took in the sight of him, his tall form towering over her. He was completely shirtless, and she had to remember to close her mouth as she gawked at him. His muscles rippled as he moved toward her, the shadows and cuts of his figure carved out under the black lights. She could see a black tattoo snaking around his chest and torso and when she studied it more closely, she realized it was a dragon. A smattering of light chest hair made him seem more masculine than ever, if that was even possible. The stubble across his jawline looked darker, more grown in than before. His hair was short, but just long enough to make her yearn to fist her hands deep within it.
If her wrists were free, she would have reached out to touch him, just to see if he was real and not an illusion. He was freaking perfect.
God. She needed to come.
Her pussy clamped down on the chilly empty air as he dragged the crop across her skin. Every nerve electrified as gooseflesh rose all over her body. Her legs trembled from the exertion of keeping herself balanced and her nipples were perpetually hard.
His rough fingers pinched each bud and her back arched into him unwittingly.
His fingers glided across her skin, slowly making their way down to cup her pussy in his palm. She knew what he would find there. Her arousal seeped from her core, coating her folds with her wetness. There was no way she could hide it from him, and there was something deep inside of her that didn't want to.
Her body was at war with her mind. She didn't want to like it and she didn't want him to touch her, but the throbbing need within her spoke volumes louder than her head. The constant flow of blood seemed to pulse just under her skin, heating her to seemingly unbearable levels with her lust.
As he held her pussy in his hand, she couldn't help but react with pleasure.
"I don't want you to touch me," she begged, yet the fight was gone from her voice.
"Yes, you do. I can tell just how much you want it. You should feel how wet your pussy is right now and how hungry it is to be filled with my cock."
She moaned, his words burning through her like a firebrand. Her body blazed hot, simmering from a tiny flame to a raging bonfire as she tried to control her lust. It seemed near impossible as her need for ecstasy burned within her.
He moved around her and slapped each side of her ass. Her hips rocked back toward him as he spanked her. Her bottom stung a bit but her arousal was too strong, causing her pleasure to soar even higher.
"Please," she begged. "Please, Master."
"Please what, Jenny?"
***
HOLY. HOTNESS. You know Sara Fields is the queen of kinky sci-fi menage and this book is going to be no exception. Hurry up and 1-click, lovelies!
Amazon: Buy now!
***
Want more of Sara Fields?
Sara is an author specializing in erotic spanking romance, who spends the day doing science, and writes by night. She has been on the spanking scene for many years, and has experienced all different types of spankings, from sensual, to fun, to punishments, including all of the implements she writes about!  Sara finally decided to branch out and write some hot spanking fiction, so she could share the sexy fantasies that happen deep in the recesses of her creative mind.