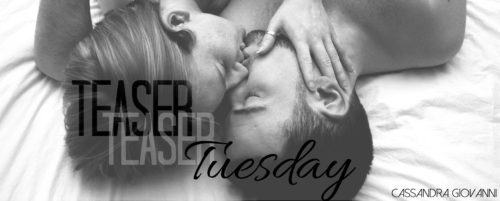 Today I've got a hot book cover and an even hotter teaser for you lovelies! 'Motorcycle Master' by Maggie Carpenter is ready to burn rubber, and your kindles!
***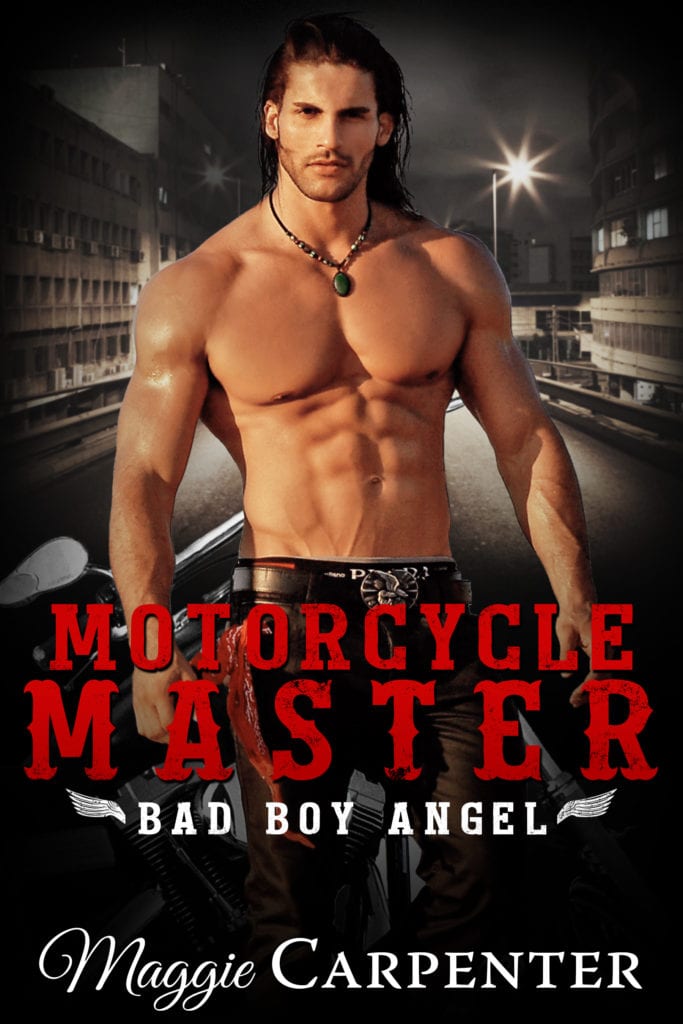 Motorcycle Master (Bad Boy Angel)
Marco D'Angelo is living a lie. Tall, powerful, brooding, and intimidating, he's the muscle for a nefarious motorcycle gang, but he has been working undercover for the D.E.A., chasing a shadowy drug lord.
For two long years Marco has been forced to remain a loner, his life in constant danger, but when Kat Baldwin joins the club, he suddenly finds himself in a quandary.
Rebellious, raven-haired and green-eyed, wearing leathers that cling to her voluptuous curves, she takes his breath away. Though his keen instinct tells him there's more to Kat than meets the eye, and she's trouble with a capital T, he can't ignore the intense chemistry blazing between them.
Faster than his bike can race, Marco is under orders to spank her, but when the punishment is over, she shocks him. Chastised women drop their gaze, but not the emerald-eyed vixen. She stares up at him with unwavering scrutiny, and just minutes later she dares to challenge him.
He aches to fist her hair and crush her lips.
To consume her
To make her his.
Can he resist the ferocious desire?
***
Teaser
Placing his helmet on the coffee table he turned to make a comment, but the flimsy knot she'd tied had fallen open, and the robe fell apart revealing a wide strip of her naked body. Wordlessly he ambled back to her, slipped an arm around her waist, and holding her tightly he gazed into her soft green eyes.
"Do you always answer your door half-naked?"
"No, I'm usually completely naked except for black stilettos."
Though she was staring back at him with challenge in her eyes, his firm grip around her waist, and the smoldering hunger emanating from his gaze, was melting her.
"What am I going to do with you?" he murmured, his lips curling in a wry grin.
"You have to ask?"
Emitting a low growl he dove his mouth on to hers with a fevered kiss, then swooping her up he carried her swiftly to her bed, dropped her down, and hastily removed his clothes.
"Can you put your jacket back on?"
Throwing back his head Marco laughed out loud. It was spontaneous and real, and Kat instantly saw the tough biker facade vanish before her eyes. This was Marco. The real Marco. The tender man who had wrapped her up in his arms on the couch the night before was Marco, the strict but loving dominant was Marco. She'd been right. The rude, grim, dour man she'd met at the tavern was nothing but an act.
"Sure," he said still chuckling, "if you lose the robe."
Slipping it from her shoulders, she watched him don his leather jacket and retrieve a condom from the drawer. His member was at half-mast, and as he climbed on to the bed, straddled her body and kneeled over her, she wrapped her fingers around his thick shaft; it quickly stiffened.
"Funny that," he murmured as he ripped open the condom package with his teeth.
"What?"
"I don't remember giving you permission to touch my cock."
Her butterflies burst to life, and as she dropped her hand a delicious wave of submission caused her thighs to tense, and a wash of warm moisture flood her sex.
"Nothing to say?" he asked, smiling down at her as he slipped the thin membrane in place. "An apology, perhaps?"
"Sorry, Sir," she said breathlessly. "Are you going to punish me?"
"What would you suggest?" he said huskily, leaning over her and placing his hands on either side of her head.
Pausing, she took a breath, then whispered,
"Whatever pleases you, Sir."
The confirmation of her true self filled the air, and he lowered his lips to her ear.
"Kat, do you want to be my sub?"
"Yes, please, Sir. That would make me very happy."
"How long has it been?"
"Several years," she whimpered, the heat rising up at the back of her throat. "It's…"
"It's what?"
"I, uh…"
"Tell me."
"It's been uh, difficult—and lonely."
"My poor girl," he sighed, lowering the weight of his body on to hers.
Closing her eyes she let out a long sigh. She was liberated. She was able to be who she was and surrender to his delicious dominance. As the minutes ticked by she felt herself sinking into a state of deep serenity, and when he finally rolled off her and brought her into his arms, she curled into him feeling like the kitten he'd predicted she could be.
***
Hotness!! Definitely want to see more of Marco, or maybe all of Marco in this case? The tagline for this book is 'Hotness on a harley, crackling romance, murder and revenge' so you know you're going to want to check this out! Maggie Carpenter brings the heat!
Amazon: Buy now!
***
Want more of Maggie Carpenter?
Award-winning and best-selling author Maggie Carpenter has published over fifty romance novels, and is the recipient of a number Spanking Romance Reviews awards spanning a variety of genres. Her readers describe her work as, romantic, funny, suspenseful, beyond a five-star read, exciting romance with a ton of surprises.
Maggie has a history in show-business both in front of and behind the camera, but moved from Los Angeles to live in the Pacific Northwest to pursue her writing. She is an equine enthusiast who rides every day, and writes until the wee hours of the morning when her eyes close only because they must.
This author loves to hear from readers. You can contact her through her website: www.MaggieCarpenter.com. To sample her work for free, go to, www.3FreeBooks.com.