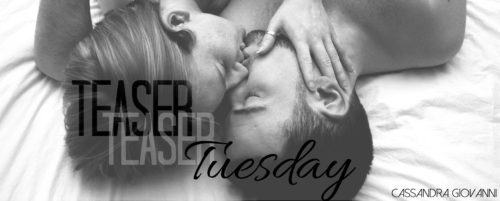 The latest book in the Black Light series is finally LIVE!!! Trust me, lovelies, you do not want to miss this incredibly hot new release from the one and only Maggie Ryan! 'Black Light: Suspended' weaves together two amazing law enforcement agents, dirty, HOT sex, and a storyline that is both swoonworthy and heartpounding at the same time! Also, this shibari-loving kinky sex-god of a hero, Dillon, trains dogs to be on the K-9 team for agencies around the country! How many kinky, BDSM books do you get to read, that are so damn good, but ALSO let you read about playing with tiny puppies?! Seriously, you're going to love this book so hard, and I cannot wait to see what you all think of it!
***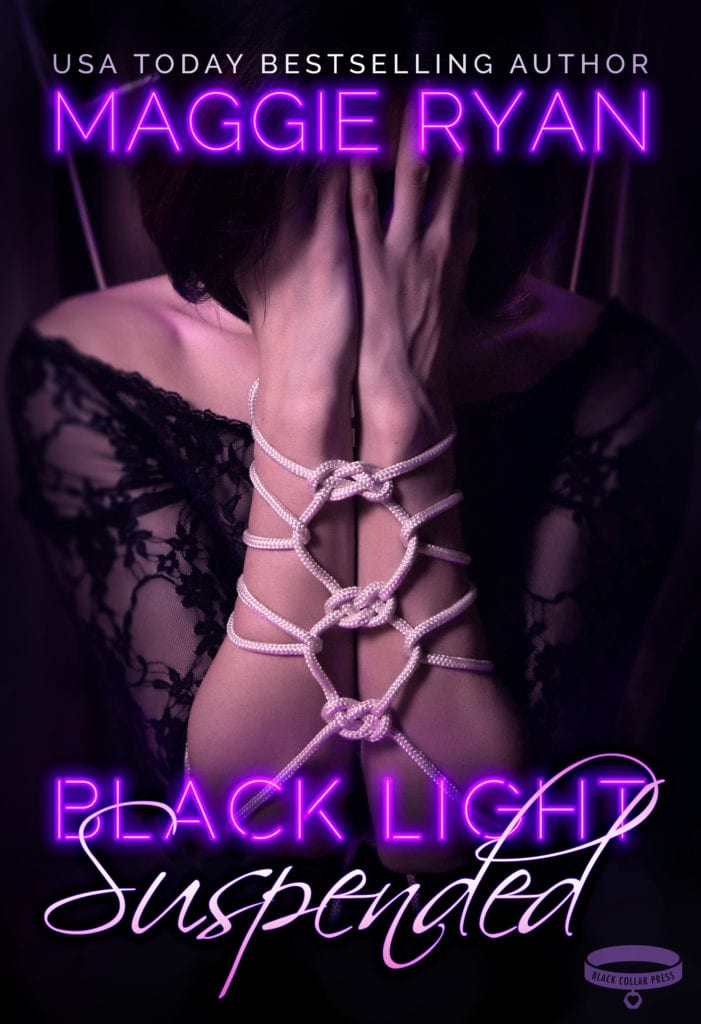 Black Light: Suspended (Black Light Book 4)
Torn between duty and desire…
Charlize Fullerton has spent years proving she's a strong, capable, professional woman in a male-dominated profession. As a DEA officer it's imperative that she presents herself as tough. But on the night she goes undercover, that shell begins to crack.
Dillon MacAllister is a Special Agent with the FBI working with various agencies training their K-9 corps. When he meets Charlize on a joint task force sent in to take down a drug smuggling ring, he wants her immediately… not just because she is an extremely talented, intelligent agent, but because beneath that tough exterior, he recognizes the extraordinary woman within.
When their mission ends, he's sure he has lost his chance to win her over – until fate intervenes, bringing them together in a most unexpected location… the most exclusive BDSM club in D.C. Now Dillon has a new mission: to prove to Charlie that bonds won't take away her freedom… they'll allow her to fly.
Suspended is a novel in the Black Light series but can be read as a stand-alone.
***
Teaser
She couldn't stop the shiver that ran through her as the fabric slid from her skin, exposing her to him, to the room.
"Step out," he instructed and once she did, she was exactly as he'd described. Completely nude but for the red blindfold and the matching heels on her feet. Warmth enveloped her as Dillon pressed against her back, his hands snaking around her waist.
"Tonight is about sensation," he explained, speaking softly. "Touch is a sense that we take for granted, one we don't really consider. Tonight that will change. It can be gentle and soft…" He paused and she gasped as her breasts were taken, his fingers stroking lightly across her flesh. "It can be harsh." She jerked as fingers took her nipples and squeezed.
"Touch can bring pleasure or pain, or a combination of both," he continued, releasing her nipples to soothe them with gentle, circling motions. "I want you to relax, don't think, just feel. Allow your body to experience every sensation, every touch. You remember the safe words, correct?"
"Yes, Sir." God, why did her heart leap with that question?
"Relax, Charlie. This is also about trust. Trust that as your Dom, my goal is to make this an experience that will not only test your limits, but one you'll enjoy." She shivered again as he lifted the weight of her hair then pressed his lips against the nape of her neck. It was another lesson in sensation as she felt the wetness of his tongue licking a path from her collarbone, up the side of her neck to the spot behind her ear. Warmth followed as he blew along the trail, her nipples crinkling and her pussy dampening as he suckled the lobe of her ear, drawing on it and then, without warning, biting down, and at the same time, pinching her nipples tightly again.
"Ahhh," she moaned, her body shuddering.
***
I've already fangirled hard on this book, and I'm so damn proud of Maggie for joining our little Black Light family with this release!! Don't wait to snag a copy either for FREE on Kindle Unlimited, or just $2.99!
Amazon: 1-click now!
'Black Light: Suspended' can be read as a standalone in the multi-author Black Light series, but if you want to go back to the beginning and catch up on all the devious fun that happens at the Black Light BDSM club, you still can!
***
Want more of Maggie Ryan?
USA Today and #1 International Bestselling and Multi-award Winning Author in Victorian/ Historical, Contemporary, and Western Erotic Romance.
Fantasy is a world that offers endless possibilities. Whether you travel back in time to when the plains were open, take a journey to the cobblestone streets of London, take a stroll along the beach or walk through the streets of some foreign country, every letter of every word offers infinite possibilities. I love to write stories that take a reader on a journey, one they can disappear into and experience what might have been or what is to come. I never try to restrict myself to any one genre because there are just too many delicious possibilities out there and inside my head. I hope you will curl up in your favorite chair and take the journey with me. Happy Reading!
Connect with Maggie on: