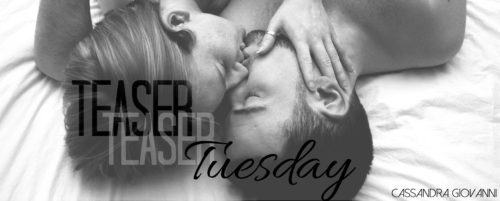 I'm excited to get to bring you all this light-hearted romance boxset from some wonderful authors in the genre. 'Sweet Town Love' features twelve stories from twelve USA Today and other bestselling authors. If you want a little pick me up, this is going to be just the thing to warm your hearts! I even have extra special teasers from Maggie Ryan and Paige Parsons to share!
***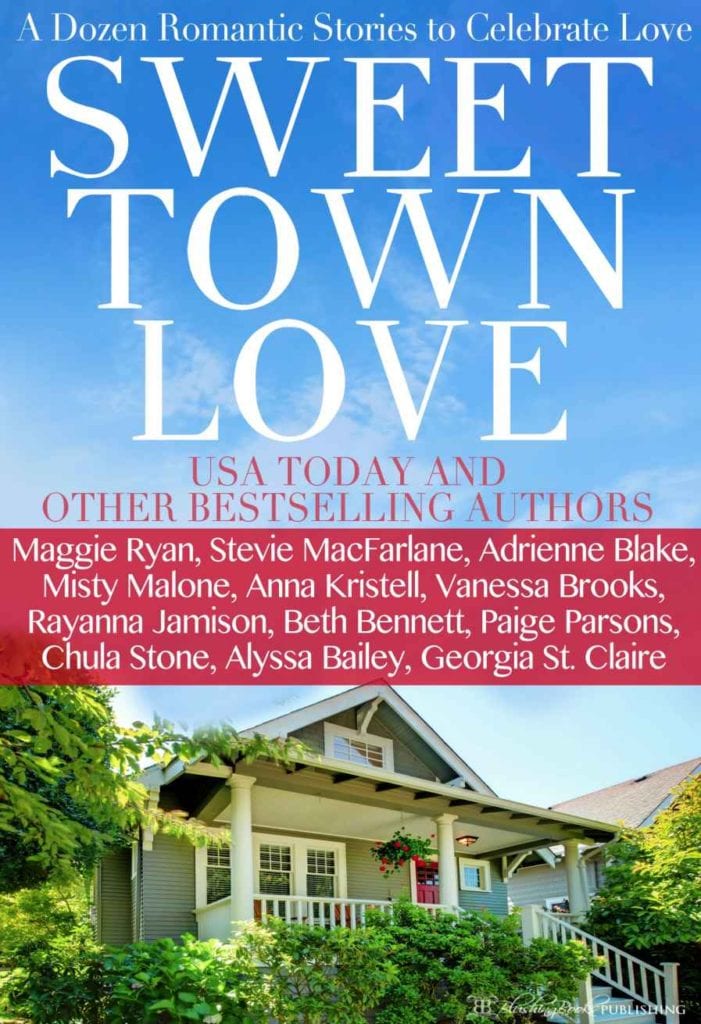 Sweet Town Love
This collection of a dozen wonderfully sweet love stories from USA Today and bestselling romance authors will warm your heart. Each book in this anthology will take you on a journey that reminds you how it feels to take the chance, and how sweet it is to fall in love with the one person who makes your heart flutter. Whether it's a firefighter who enjoys cooking, a doctor who loves his family, a small town sheriff, a reunion between high school lovers, a second chance to make things right, a man determined to pull a woman from her survival guilt, a chemo-nurse who knows healing takes more than medicine, or a man determined to help a new neighbor feel welcome, every single tale will show these men loving and guiding the women they adore to their very own happy ever after. This is a perfect collection to curl up with… and celebrate the love in our lives.
Sweet Town Love is comprised of the following original novellas:
THE WRIGHT RECIPE by Maggie Ryan
ON THIN ICE by Stevie MacFarlane
FINDING SYDNEY by Adrienne Blake
I BELONG HERE by Misty Malone
ALWAYS YOU by Anna Kristell
LOVE TASK by Vanessa Brooks
SOCK IT TO ME by Rayanna Jamison
MID-WINTER MELT DOWN by Beth Bennett
MOMENTS by Paige Parsons
PIPER IN A PICKLE by Chula Stone
THE ART OF LOVE by Alyssa Bailey
PANTIES ARE NOT OPTIONAL by Georgia St. Claire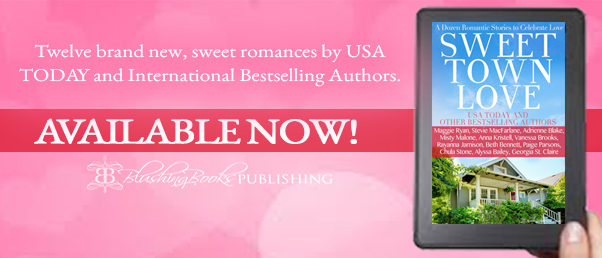 ***
Teaser from 'The Wright Recipe' by Maggie Ryan
On Sunday morning, Max woke up to a rather chirpy call of "Good morning, birthday boy" as Cara waltzed into his bedroom. Pushing up to sit against the headboard, he grinned as she set a tray across his knees.
"Thank you," he said, giving her a kiss when she bent down. "The food looks great but you are the only present I need."
"Really?" she asked. "So I should call the grill and inform them that Chef Wright is not going to show? Or I could always step in and show off my slicing and dicing skills."
He chuckled. "I'd much rather you show off your kissing skills."
"You are the birthday boy," she teased, cupping his face between her hands and giving him a much deeper kiss.
"You like?" she asked, twirling to allow the soft skirt to swirl about her legs.
"Very much," Max said, pulling her into his arms. "Forget the grill; you're sure to be the hottest thing there tonight."
His kiss had her feeling that her efforts were very worthwhile and it took several minutes before she could get him to focus. "Come on, I'm dying to see you practice."
"Are you sure you're not going to be bored?"
"Absolutely not, I'm going to sit there are look up in awe at your incredible cheffy moves."
"God, you are impossibly cute," he said.
***
Teaser from 'Moments' by Paige Parsons
"I know this is outside of your relatively limited taste buds, but you promised."
"I'll try it and force myself to keep it down if you promise to take us to Bourbon Street."
"Absolutely not. We'd be breaking three rules just getting out of the hotel. No. Besides, you're only sixteen. Neither of you are faking your way into anyplace."
"Well, it's where Kasey and I are going tonight, so if you don't want us wandering around down there alone I think you better agree and scoop up a spoonful of that, minus the weird vegetable."
"Okra isn't a weird vegetable, and you and Kasey will be where I can keep an eye on you, and that won't be Bourbon Street. You can pick anything else that doesn't include old dudes groping and underage drinking and I'll be happy to escort you."
"How did I end up with the only boy scout for a best friend? Hot on the outside and a stick in the mud on the inside."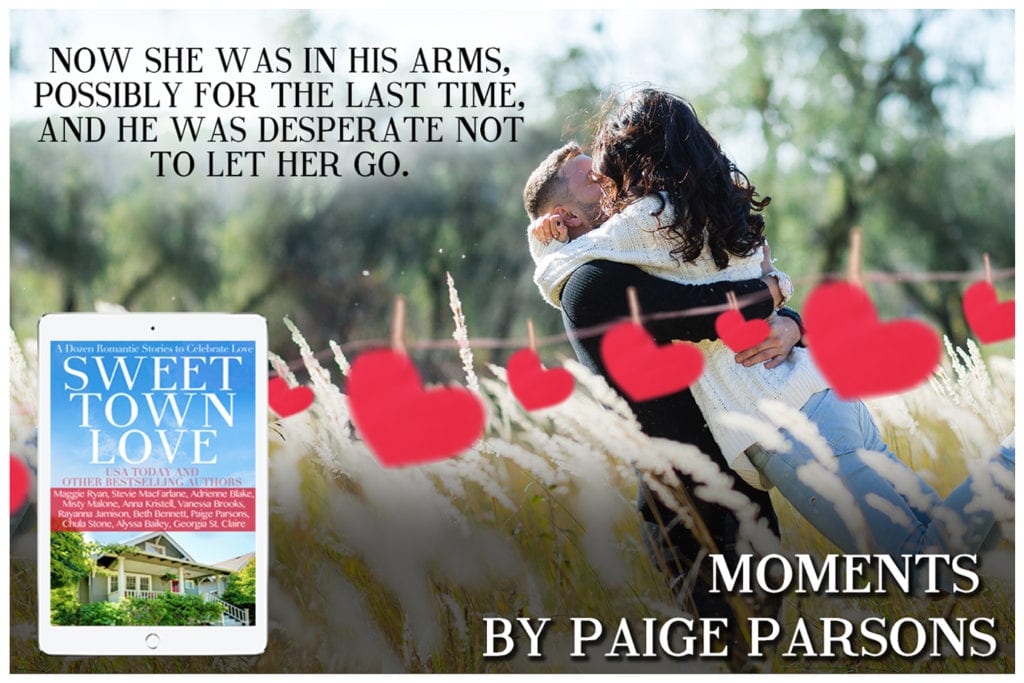 ***
Not only are these some warm romances, with happily-ever-afters guaranteed, but I think most (if not all) of them include a dose of spanking and domestic discipline! Curious? Make sure you hurry and grab a copy!
Amazon: Buy now!
***
Want more from Maggie Ryan?
USA Today Bestselling Author, #1 International Best Selling Author in Victorian/Historical, Contemporary and Western Erotic Romance, and Multi-award Winning Author! Maggie Ryan is pretty amazing.
Fantasy is a world that offers endless possibilities. Whether you travel back in time to when the plains were open, take a journey to the cobblestone streets of London, take a stroll along the beach or walk through the streets of some foreign country, every letter of every word offers infinite possibilities. I love to write stories that take a reader on a journey, one they can disappear into and experience what might have been or what is to come. I never try to restrict myself to any one genre because there are just too many delicious possibilities out there and inside my head. I hope you will curl up in your favorite chair and take the journey with me. Happy Reading!
Want more from Paige Parsons?
Paige Parsons is a creative Joan of all Trades, with her first love being theatre. Now living and working in Japan, Paige, a native New Yorker, has always loved the world of make believe. Whether reading, writing or performing she loves a good story.
She holds an undergraduate degree in Communications-Broadcast Journalism/English-Creative Writing, a graduate degree in Elementary Education, and is ABD for her doctorate in Education-Brain Research. Having spent the last 25 years collecting stories around the stage as an actress, stage manager, and production manager, it is no surprise that Paige loves to tell stories, read stories, and put stories up on the stage.