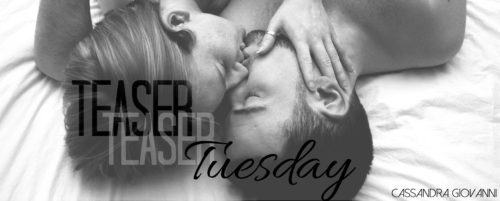 I've got another hot book to tease for you, lovelies, for Teaser Tuesday! This one comes from my good friend Addison Cain, also the bestselling author of the dark sci-fi erotica 'Born to be Bound' from the Alpha's Claim trilogy. So evil, and so hot, and you just know that Sigil is going to be just as wicked. Don't believe me? Check it out below!
***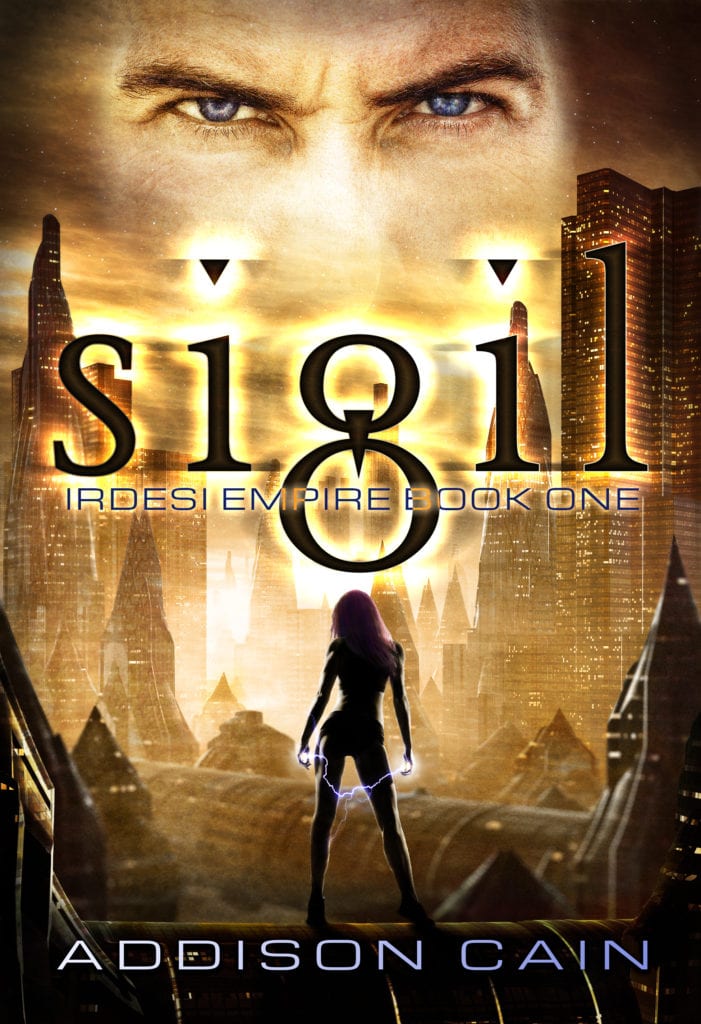 Sigil (Irdesi Empire Book One)
He will possess her in every way.
After a century, The Irdesi Emperor has finally cornered their species' only female. Sovereign and his fanatic brothers are closing in, driving Sigil to desperation.
They outnumber her, they are stronger, and they are relentless.
Sovereign knows her secrets better than Sigil knows herself. He knows she was conditioned to hate him. It changes nothing. The Emperor cannot help but crave her—just as his loyal brothers crave her.
The entire future of their species hinges on Sovereign's ability to dominate the slippery renegade and make her feel the truth of what she is. She is his Consort. She is his obsession—a bride destined to be shared with and adored by his kin… to be satiated and ruled, to be overpowered and healed of her compulsions by any means necessary.
She has no choice in the matter. The empire will stop at nothing. Sigil will belong to them; she will be made to love them, even if they are forced to rip the galaxy apart to claim her.
***
Teaser:
Turning up the lights, she found him standing proudly, posing for her at attention, unsmiling but radiating satisfaction. Like the others of his kind he was unfailingly beautiful—part of the lure that made them so dangerous in so many ways. Black hair had grown long since she'd last seen him, tucked behind his ears and waving to his jaw. He also bore the shadow of stubble, more casual than the commanding clean-cut necessity of a dead nation's perfect created soldier.
Quinn's false colored eyes lingered over the contours of his face, explored the column of his structural weak point—his throat.
Sovereign took a step nearer, Quinn countering verbally. "It would be in your best interest to keep your distance. Otherwise you may find how very difficult it is for me to control the urge to butcher you."
"Sigil," he sung her name, eyes a perfect storm, taking her in as if he'd been starved for the sight.
She hated that designation. Showing teeth she hissed, "My name is Quinn."
"Your name," he explained imperiously, stepping nearer, "is Sigil. The title far more than the project for which you were fashioned. It's what you are: inscribed genetics, a creation of perfection."
"Perfection?" she gave an unimpressed snort. "That is exactly how I should appear to you." Eyeing him as if he were a fool, Quinn sneered. "The shade of my skin in line with your preference, each curve of my body designed to mimic the females you took the most pleasure in. Everything from the size of my breasts to the natural color of my hair and eyes, all created to draw you in, making it much easier for me to assassinate you, had Commander Demetri felt the need to unleash me on a programmed slave soldier who'd grown too autonomous." Her chin lowered to her chest. "So why do you tempt me to do what long dead men and a depraved, horrible society desired?"
"I can see the sparks between your fingers—the automatic buildup of psionic energy precursing attack." He took another step closer and asked, "Are you struggling for control?"
"Yes." Her fists tightened until the bones in her fingers popped. The psionics drained away, and Quinn made the offer of her life, "You would do well to end this now before I slip and punish you for hounding me."
"And how would you punish me?" The weight of his gaze, the curiosity he did not hide, seemed backward. As if he the wolf and she the sheep.
Her shoulder blades met the corroded wall. "You have pretty eyes. Maybe I will collect one."
The man nodded, his presence commanding far too much space. "Then come nearer, Sigil."
Something about his tone… was wrong.
He advanced until standing before her, tall, broad, looking down at her upturned face as if it were his due.
Practically humming with the need to break the bones in his neck, Quinn's hand moved on its own, reaching for his throat. Sovereign allowed it, even lifting his chin to give her better access. Her fingers wrapped around warm skin where all she had to do was squeeze and she could crush his windpipe. Or better yet, dig her nail right into the lovely pulsing artery under her thumb and tear out a handful of flesh.
A sensation of pleasure flooded her body, her thumbnail digging in.
Ignoring the threat, Sovereign fingered her slave collar. "I absolutely abhor seeing this around your neck, precious Sigil. Whatever game you have been playing that requires a collar, it's over now."
Insulted at his use of an endearment, the hand Sigil had wrapped so beautifully around Sovereign's throat tightened. Eager to watch him choke, anticipating the beauty of Sovereign forced to kneel before her, Quinn envisioned plucking out one of his unimaginable eyes and crushing it to jelly—or maybe eating it, swallowing down a piece of him while he watched.
The fantasy blossomed, made her smile, and she slipped further into the haze.
Sovereign slowly wrapped his fingers around her wrist. Applying a strength he should not have possessed, he forced her grip from his throat, shocking her out of her fantasy. Quinn, gasping, struggling unsuccessfully to regain the limb he'd claimed, earned only a tick in his jaw. Sovereign maintained his hold.
She'd been created to be better than him—superior. But she could not move her arm.
Sovereign pressed his greater mass forward, trapping her against the wall.
***
If you're not already turned on by Sovereign and Sigil's fiery interactions, just wait until you get to their first, ahem, interaction a few pages after this. It is so blistering hot that I may have had to shout at myself to put the book down so I could get work done. Addison just has a way with words that captures you and drags you in, even if you're not normally a sci-fi reader! Her characters, her stories, her incredibly hot sex scenes – trust me, you won't be able to look away either!
Here's the Amazon buy link: http://amzn.to/2ebKG2T
It's FREE on Kindle Unlimited, or just $2.99 for this hot start to a brand new series!
***
Want more of Addison Cain?
Addison L. Cain was born in sunny California, but found herself drawn to dwell in older, history-rich places. Japan, Ireland, Qatar, and now Washington DC, Addison is always on the move, always eager to immerse herself in new cultures and people. Her stories reflect the antiquities she loves: deep and sometimes very dark. Driven to push her characters beyond the pale, Addison's books are not for the faint of heart.
An alumni of California State University Fullerton, she earned a degree in Japanese and spent years in Asia studying indigenous Japanese religion. Primeval forests and worn pathways have led to her obsession with gardening. Her Great Dane approves, loping around the yard and getting into mischief. Unfortunately the cat has to watch from a window, and because Addison is a total sucker for his sad golden eyes, he gets hours of belly rubs and too many treats.