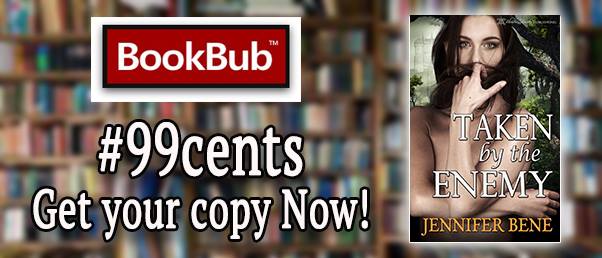 I'm really excited to share this deal just in case you're not signed up for the Dark Romance & Erotica list on BookBub. 'Taken by the Enemy' is on sale for only 99cents on both Amazon and Barnes and Noble today, which is a REALLY special deal because this book is published by Blushing Books, so I don't get to choose when this goes on sale. I can guarantee this is probably the best deal you'll ever see on this book since normally Blushing's "sales" are when they drop the book to $2.99.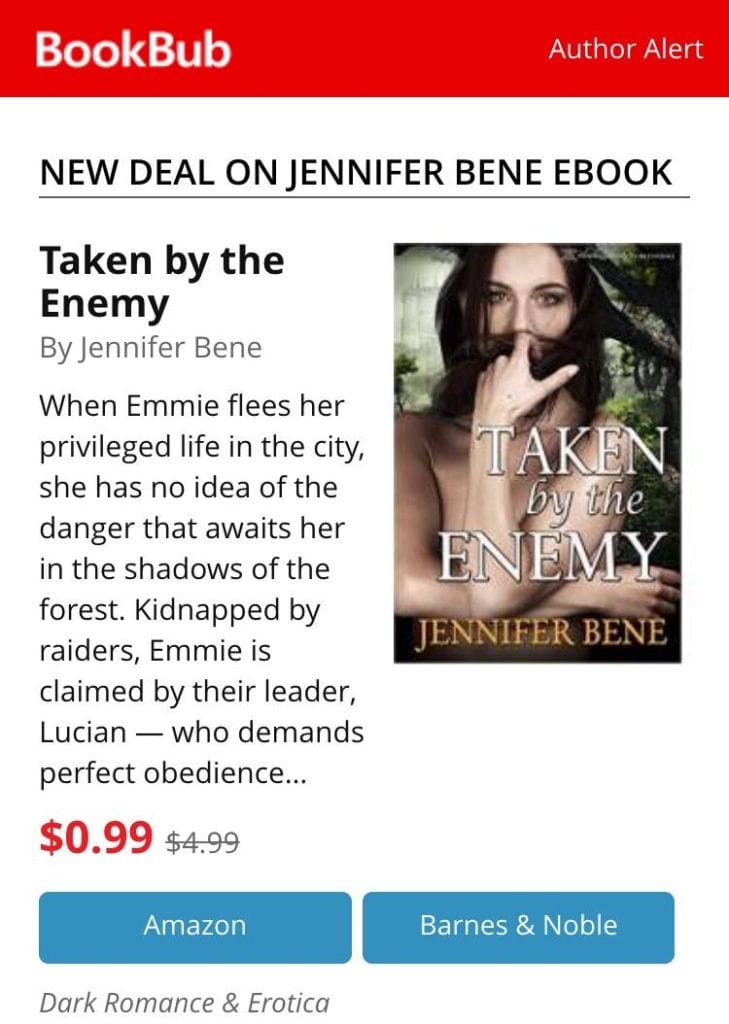 BookBub: https://www.bookbub.com/ebook-deals/dark-erotica-ebooks
Amazon: US  |  UK  |  CA  |  IN  |  AU
Barnes and Noble: US
Just as a side note… this is the 4th BookBub deal I've had featured, and if you want to be the first to know about these special deals (not just for me but for lots and lots of other authors) you can sign up on their website! They have a ton of categories, and while I've only been featured in Dark Romance & Erotica thus far, I do have plans to apply for paranormal romance and others throughout the year.
Thank you lovelies for always supporting me, and I do hope you snag a copy of the book if you haven't yet! Hope your weekend has been wonderful. <3