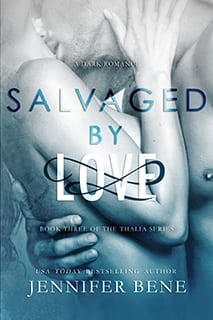 $4.99 / $10.99
Available in:

Kindle, Kindle Unlimited, Paperback

Published:

March 30, 2015
Amazon
Love conquers all, or so they say, but is love enough to overcome James and Thalia's history together? Is it enough to carry them through the heavy decision about whether they should stay with each other? And is it enough to take on the 'normal' relationship steps of meeting friends and family in James' privileged world?
As Thalia and James work to build a life together, a real life, there are other challenges brewing on the horizon, and Thalia's past isn't done with her yet.
In this roller coaster conclusion to the Thalia series she is taken to the loveliest of highs and the darkest of lows as she fights to decide who she is, and who she wants.
**WARNING: This book contains BDSM, strong language, and scenes of violence and dubious consent. Intended for mature audiences.
Related