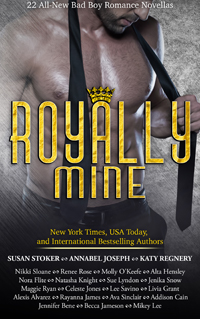 Available in:

No Longer Available

Published:

August 22, 2017
***This boxset is no longer available! Keep an eye out for the individual release of a full-length 'Decadence' in 2018!***
Powerful kings. Dirty-talking princes. Insatiable dukes.
They're ready to rule your heart.
Royally Mine is a sexy collection of bad boy romances featuring HOT royal heroes, brought to you by twenty-two New York Times, USA Today, and international bestselling authors. This deliciously naughty bundle of ALL-NEW standalone novellas stars panty-scorching kings, princes, and dukes who are used to being in command. Charge up your e-reader, clear your schedule, and put on your best tiara, because these royal bad boys are ready to conquer your heart while making you blush oh so hard.
Featured authors: Susan Stoker, Annabel Joseph, Katy Regnery, Nikki Sloane, Renee Rose, Molly O'Keefe, Alta Hensley, Nora Flite, Natasha Knight, Sue Lyndon, Jenika Snow, Maggie Ryan, Celeste Jones, Lee Savino, Livia Grant, Alexis Alvarez, Rayanna James, Ava Sinclair, Addison Cain, Jennifer Bene, Becca Jameson, Mikey Lee
Publisher's Note: The stories included in this smoking hot box set are MF and MFM pairings. Some contain kink. All will leave you breathlessly panting for more.
Featuring 'Decadence' by Jennifer Bene!
Is this an addiction? Or is it perfection?
Aubrey is trying to get her life under control. More specifically her sex life, and that's hard to do when blond bad boy Finn shows up in a bar just when she's jonesing for a fix of someone tall, hot, and good in bed.
He was supposed to be another one-night-stand in a long string of one-night-stands, but there's more to Finn than what's in his pants. From his good looks, to his charm, to his wild and carefree life, he seems to be everything Aubrey could want.
But Finn Solberg is hiding a royal secret that could bring all their fun to an end right when he's realizing Aubrey could be his perfect match.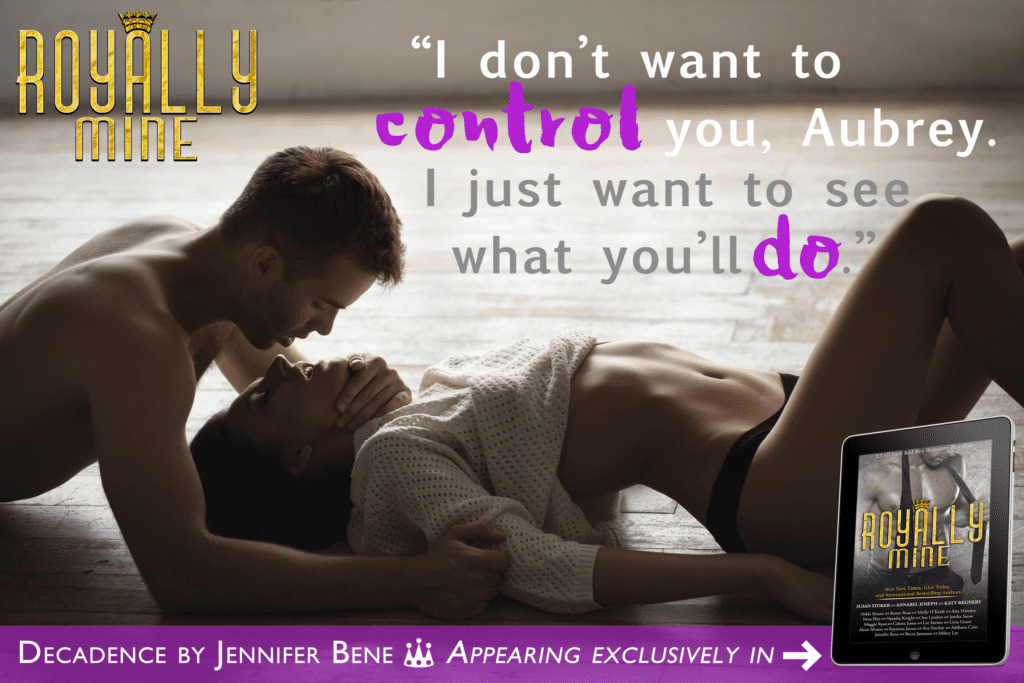 Related