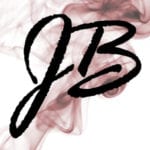 Jennifer Bene is a USA Today bestselling author of dangerously sexy and deviously dark romance. From BDSM, to Suspense, Dark Romance, and Thrillers—she writes it all. Always delivering a twisty, spine-tingling journey with the promise of a happily-ever-after.
Don't miss a release! Sign up for the newsletter to get new book alerts (and a free welcome book) at https://jenniferbene.com/newsletter
If you have questions about any of her books, would like to set up an interview, an event, request an ARC, etc., please use the contact information below. Make sure to check out each book's individual page for more information about each title.
AWARDS
USA Today Bestselling Author
Top 50 Bestselling Author on Amazon
International Bestselling Author on Amazon
2018 BookBub Editor's Pick
2018 Golden Flogger Award Winner
2017 Golden Flogger Award Finalist
Literotica Reader's Choice Winner
Want to send Jennifer something? Send it here!
Jennifer Bene
8700 Stonebrook Pkwy #777
Frisco, TX. 75034
Find her on social media:
To contact Jennifer directly, please email jbeneauthor@jenniferbene.com.
Or contact her PA for takeover, event, or ARC requests: Niki Roge at nikiroge@yahoo.com.
Audio and International Translation rights for independently published books managed by Hershman Rights Management, LLC. www.hershmanrightsmanagement.com.
PAN Member of Romance Writers of America (RWA).
Member of The Author's Guild.
Member of PEN America.