Ohhhh, lovelies. I had really planned on having this book finished by New Year's Day, but the stomach flu knocked me down and out for too long. I've made some wickedly excellent progress on it though, and that means I'm still confident I'll be able to get it into your hands this month.
If you're in my Dark Haven you've already seen sneak peeks of this intense dark romance that dives into the underworld of drugs and criminals in Miami! Check it out, lovelies, and share the love for another amazing fucking cover from the incredibly talented
Laura Hidalgo
! <3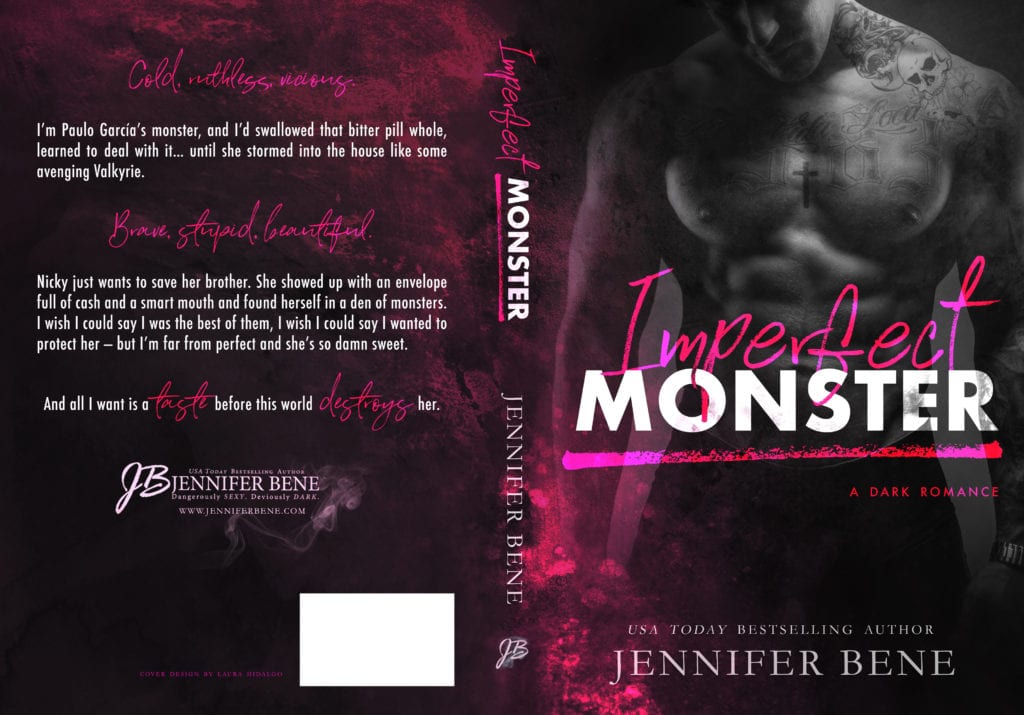 I'm Paulo García's monster, and I'd swallowed that bitter pill whole, learned to deal with it… until she stormed into the house like some avenging Valkyrie.
Brave, stupid, beautiful.
Nicky just wants to save her brother. She showed up with an envelope full of cash and a smart mouth and found herself in a den of monsters. I wish I could say I was the best of them, I wish I could say I wanted to protect her — but I'm far from perfect and she's so damn sweet.
And all I want is a taste before this world destroys her.
I swear I'm busting my ass to get this finished and in your hands, lovelies, which means I may not be on social media quite as much in the evenings. But it will pay off, I promise!